You Can Fly Online Songwriting Program
Digital Education Workshop
GRAMMY Museum MS

800 W Sunflower Rd

Cleveland, Mississippi 38732

May

28

, 2020

Show: 1:00PM

Free - Registration Required
Let's write a song together! Join young music lovers from around the world as we collaborate to write a song collectively. A hit Nashville songwriter will lead our interactive workshop as participants learn to tell their story through songwriting. By the end of the workshop, our Zoom class will have written a brand-new song. All in one afternoon! All together! Recommended for students aged 8 – 14. Limited spots are available. This workshop is free of charge, but registration is required.
Presented in partnership with I'll Fly Away Foundation.

Video Credit: NWA Alive
CLICK HERE to learn more!
---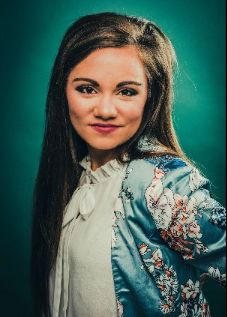 Sara Douga is Country Music.
She has a rich, sultry, whiskey-soaked voice that pierces straight to the heart. And that seems to be her intention. Her Song writing is completely captivating; full of lyrics and melodies that tantalize every being. She is entrancing from the first note.
It is more and more evident as her repertoire of cuts and co-writes begins to accumulate that Douga has a long career ahead of her. In 2019 Jim Lauderdale cut and released two of his and Douga's songs on his latest top 20 Americana Album, From Another World: "I'll Forgive You if You Don't" and "Are You Trying to Make a Song Out of Us". The first of which he invited her to perform with him on the greatest of all stages, The Grand Ole Opry.
Douga is expecting two more of her songs to be released by Mr. Lauderdale in 2020.
"Sara has the HIT factor and the IT factor" - Jim Lauderdale
Douga's debut record, Boots, Bras, and Drawers was self-released in 2018. One which she wrote over twelve years previously while in High School in her hometown of Sulphur, Louisiana. Nevertheless, the record held the test of time. The album received an excellent review from Country Music People Magazine's Chris Smith. Radio legend, Whispering Bob Harris raved his support by playing six of the twelve tracks on his radio show on BBC Radio 2.
"Her music defines three chords and the truth" -Whispering Bob Harris, O.B.E.
Douga recently made her American National Radio Debut, performing her new single, "Joe & Gin" on WSM Radio. The new music is expected to be released in early December, and it is highly anticipated.
"I think songwriters are saints, and I'm just trying to get to Heaven" -Sara
Photo Credit: Mike Dunn