William Ferris & David Evans
Sanders Soundstage
GRAMMY Museum MS

800 W Sunflower Rd

Cleveland, Mississippi 38732

May

16

, 2019

Doors: 6:30 p.m.

Show: 7:00PM

$20 Members
$20 Non-Members
Join GRAMMY Museum® Mississippi for A Conversation With William Ferris and David Evans in the Sanders Soundstage to discussis their impressive careers and their most recent GRAMMY award-winning project, Voices of Mississippi.
---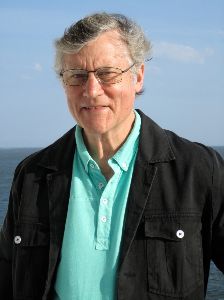 William Ferris is the Joel R. Williamson Eminent Professor of History Emeritus at the University of North Carolina at Chapel Hill. The former chairman of the National Endowment for the Humanities (1997-2001), Ferris has written or edited 10 books and created 15 documentary films. He co-edited the Encyclopedia of Southern Culture (1989), which was nominated for a Pulitzer Prize. His books include: Give My Poor Heart Ease: Voices of the Mississippi Blues (2009) which was translated into French as Les Voix du Mississippi (2013), The Storied South: Voices of Writers and Artists, and The South in Color: A Visual Journal (2016). Ferris curated "I Am a Man": Civil Rights Photographs in the American South—1960-1970, which opened in the Pavillon Populaire in Montpellier, France, in October, 2018. His most recent publication Voices of Mississippi is a box set published by Dust to Digital in 2018 that contains three CDs of his recordings of blues, gospel and stories, a DVD of his documentary films, and a book. In 2019, Voices of Mississippi received two GRAMMY Awards, one for Best Album Notes and the other for Best Historical Album.
His honors include the Charles Frankel Prize in the Humanities, the American Library Association's Dartmouth Medal, the Mississippi Institute of Arts and Letters Award, and the W.C. Handy Blues Award. In 1991, Rolling Stone magazine named him among the Top Ten Professors in the United States. He is a Fellow of the American Folklore Society. Ferris received the B. L. C. Wailes Award, given to a Mississippian who has achieved national recognition in the field of history by the Mississippi Historical Society. In 2017, Ferris received the Mississippi Governor's Arts Award for Lifetime Achievement.
---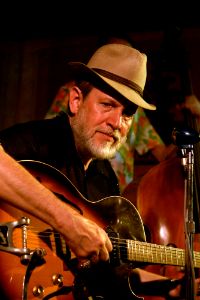 David Evans began teaching in the anthropology department at California State University - Fullerton in 1969. In 1978, he joined the faculty at what is now the University of Memphis and was professor of music until his retirement in 2012. He designed and directed the ethnomusicology Ph.D. program, the only doctoral program with a specific specialization in southern folk and popular music. He has authored complete books, journal articles and book chapters on various aspects of blues, African American folk music, and musical instruments, including major biographical studies of Bukka White, Charley Patton, Tommy Johnson and Blind Willie McTell.
Evans has produced over fifty albums of field and studio recordings and has written liner and booklet notes for over eighty others. In 2003 and 2019, Evans received a GRAMMY Award for Best Album Notes. He is also the editor for the "American Made Music" series of books for the University Press of Mississippi and the "Deep River of Song" series of CD's for Rounder Records of field recordings of African American folk music by John and Alan Lomax. Evans has lectured throughout the United States and abroad and has been a consultant for a number of museums, exhibits, programs, festivals, radio, television, film, and video productions. Evans has also been a musician and vocalist since the 1960s and has played at concerts and festivals throughout the United States, Europe, South America, and Africa.
Tickets on sale for Non-Members starting at 10 A.M. on April 25, 2019.
---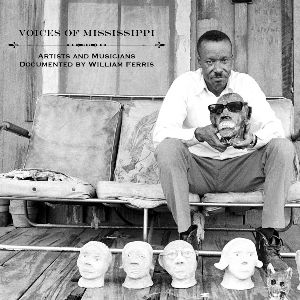 For more information on Voices of Mississippi: Artists and Musicians Documented by William Ferris CLICK HERE
Additional Support From