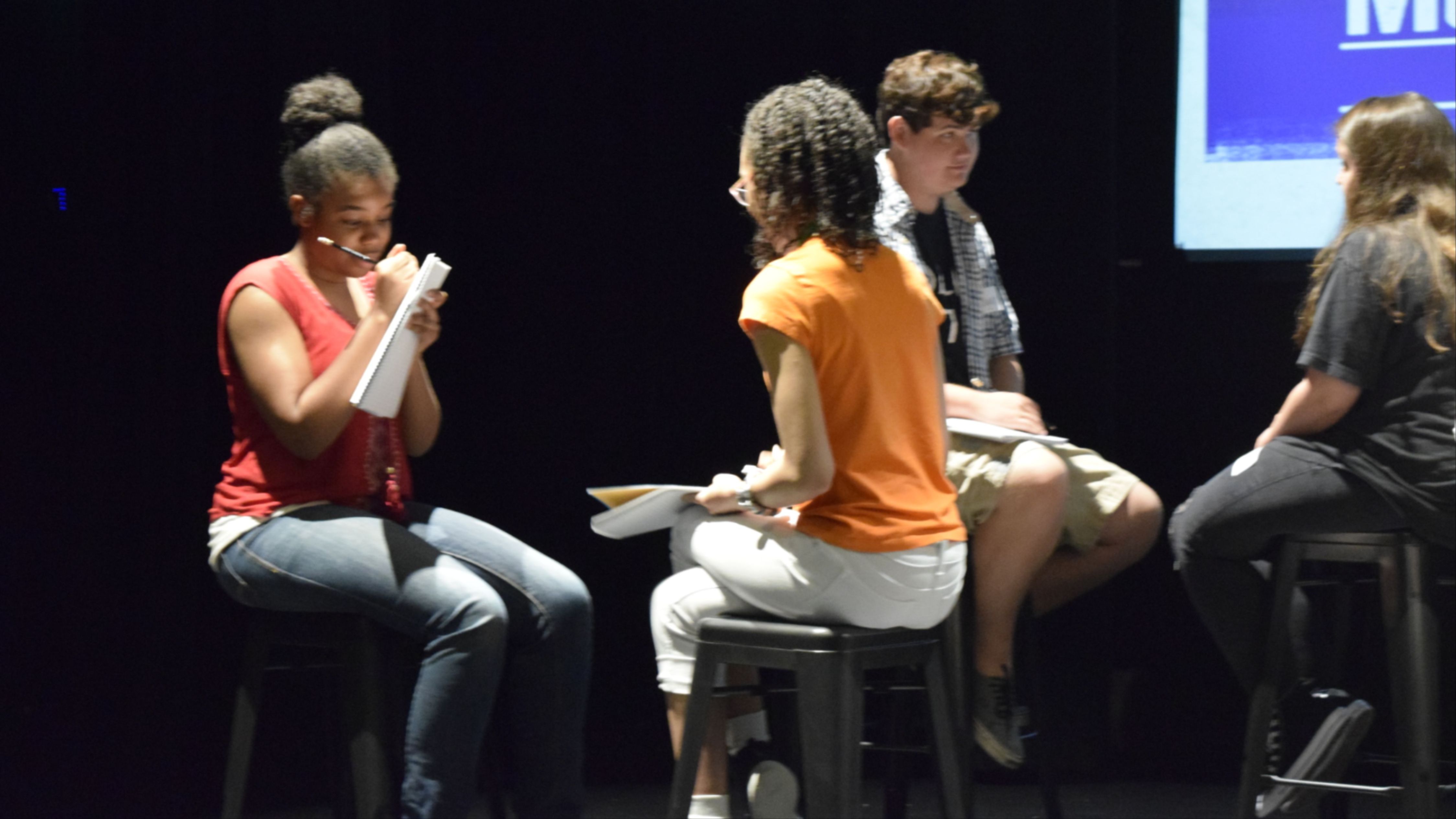 Summer Sessions - Songwriting
GRAMMY Museum MS

800 W Sunflower Rd

Cleveland, Mississippi 38732

Jul

5 - 9

, 2021

Show: 9:00AM
GRAMMY Museum® Summer Sessions - Songwriting is a week-long residential camp for novice and intermediate songwriters, ages 15-20, who are exploring the possibility of pursuing songwriting as a career. This unique experience also provides camp participants a better understanding of their musical and cultural heritage as they study various artists and genres while collaborating with their peers. The week culminates in a final production in the Sanders Soundstage.       Summer Sessions - Songwriting offers the region's most creative musicians the opportunity to engage in musical discourse and performance. Up to 25 students from genres including Classical, Jazz, Pop, Hip-Hop, Folk, Sacred and Rock-n-Roll will be encouraged to apply. Program goals include: prepare youth to pursue post-secondary education and professional careers in the music industry; increase access to music programs in underprivileged communities; increase interaction between student musicians from various disciplines of music; create a program with emphasis on musical experimentation; offer students a chance to see their work from creation to performing to recording; develop a program that teaches both leadership and life skills and promotes critical thinking; broaden the American musical landscape and train future innovators in American music, with the intent to re-claim the country's role as the creative hotbed of music – popular and otherwise. This program was developed in part by the GRAMMY Museum® L.A. LIVE in Los Angeles, CA.
IN-PERSON AND VIRTUAL CAMP
DATES: JULY 5 - 9, 2021
AGES: 15 - 20
TIMES: 9 A.M. - 5 P.M. (RESIDENTIAL OPTIONS AVAILABLE)
COST: $25 NON-RESIDENTIAL OR $50 RESIDENTIAL
SPECIAL PRICING THROUGH JUNE 19. LIMITED SPACE AVAILABLE.
CAMP REGISTRATION
Registration deadline is June 23 at 5:30 p.m. CST. Virtual participation is available for most sessions. Pre-registration and deposit is required for attendance.
REGISTRATION IS NOW CLOSED
CAMP SCHOLARSHIPS
Limited scholarship funds available.
Application deadline is June 5 at 5:30 p.m. CST.
SCHOLARSHIP APPLICATION IS NO LONGER AVAILABLE
Additional Support From