Stories on Screen: Meet Carl Jackson
Featuring a Post-Screening Conversation With Carl Jackson
and Bill Ellison
GRAMMY Museum MS

800 W Sunflower Rd

Cleveland, Mississippi 38732

Oct

17

, 2021

Doors: 2 p.m.

Show: 2:30PM
Two-time GRAMMY Award® winning producer. Hit country songwriter. Celebrated musician and vocalist. Trusted mentor and friend. Carl Jackson has been all these over his 50-year career. In Mississippi Public Broadcasting's new documentary, you'll see why his peers consider him one of the greats. Featuring Dolly Parton, Linda Ronstadt, Vince Gill, Emmylou Harris, Tom T. Hall, and more.
---
GRAMMY Museum® Mississippi is thrilled to screen Mississippi Public Broadcasting's new documentary, Meet Carl Jackson. After the screening, Bill Ellison will moderate a conversation with the legend himself Carl Jackson!

Not Rated | Run Time: 55 minutes
---

One of Mississippi's most talented and accomplished musicians, Carl Jackson began his musical career at the age of 14 when he was invited to play banjo for Jim and Jesse and the Virginia Boys, one of the most respected bluegrass bands at that time. After five years with Jim and Jesse, Jackson landed a job with Glen Campbell, and remained in Campbell's band for 12 years.
As a songwriter and musician, Jackson has had multiple songs on the country and bluegrass charts. He was named Bluegrass music's MVP in 2006 and was inducted into the Mississippi Musicians Hall of Fame that same year. Jackson is a two-time GRAMMY Award winner for producing the albums Spring Training and Livin', Lovin', Losin': Songs of the Louvin Brothers. In 2011, Jackson was honored by the state of Mississippi with the installation of a Country Music Trail Marker in his hometown of Louisville.
In 2015, Jackson produced the historic and star-studded Orthophonic Joy: The 1927 Bristol Sessions Revisited project, and in 2017 he performed a duet of "Gentle On My Mind" with Ashley Campbell, daughter of Glen Campbell, as the two collaborated on Glen Campbell's final album, Adios.
Throughout his singular, celebrated career, Jackson regularly returns to Louisville for his "Home for Christmas" concerts every December in the historic Strand Theatre where he used to see movies as a kid, not to mention being born on the third floor, which housed a clinic back in 1953.
Loved by fans and respected throughout the industry…songwriter, musician, and producer…Mississippian Carl Jackson.
---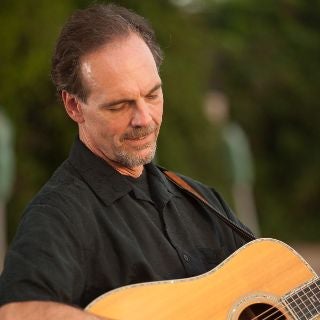 Bill Ellison is a musician/radio host based in Jackson, Mississippi. Ellison, a vocalist and guitarist, has performed professionally for more than 25 years, playing all styles of music from bluegrass to jazz. Since 1992, he has hosted "Grassroots," the Saturday night bluegrass, acoustic and folk music program on Mississippi Public Broadcasting.
Ellison grew up in Jackson and attended Jackson Public Schools. He's a graduate of the University of Mississippi where he studied broadcasting and music. He has worked for radio and television stations in Jackson and Memphis during his 35-year broadcasting career in several capacities, including news reporter, morning radio personality and account executive. He's currently the local sales manager for Comcast Spotlight in Jackson. You can learn more about "Grassroots" at www.mpbonline.org