Stories on Screen:
If I Leave Here Tomorrow: A Film About Lynyrd Skynyrd
Featuring a Post-Screening Conversation With Paul Abraham
GRAMMY Museum MS

800 W Sunflower Rd

Cleveland, Mississippi 38732

Aug

21

, 2022

Doors: 2 p.m.

Show: 2:30PM

$20 each Non-Member FREE for Members
On Sunday, August 21, GRAMMY Museum® Mississippi will screen the documentary, If I Leave Here Tomorrow: A Film About Lynyrd Skynyrd. Following the screening, there will be a moderated conversation with Lynyrd Skynyrd's former tour manager, Paul Abraham. Sponsored by Visit Mississippi and Delta Regional Foundation, with additional support from the Mississippi Arts Commission. All Stories on Screen programs are free for GRAMMY Museum Members and $20 for non-Members.
---
Using interviews and archival footage, If I Leave Here Tomorrow: A Film About Lynyrd Skynyrd is an authorized documentary that explores the music and backstory of the legendary Southern rock band. With the songs from the first six Lynyrd Skynyrd albums driving the narration, the film focuses on the story of the band's late frontman Ronnie Van Zant—his upbringing, his roots, his work ethic, and his contradictory persona as both a mythic Southern rock poet and someone who'd get into fights after one too many from time to time, as well as the relationships between his friends and fellow founding members Gary Rossington and Allen Collins, along with later bandmates Ed King and Artimus Pyle.
CLICK HERE to view the documentary trailer. Run Time - 97 Minutes | Not Rated
---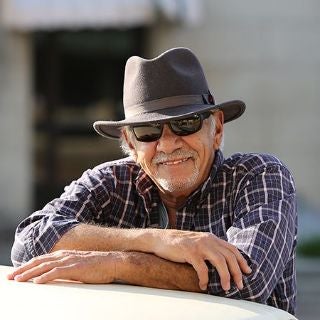 Paul Abraham was born and raised in the small Mississippi Delta town of Leland. His career in music began in the 5th grade when he joined the high school band as a trombonist, and within a few years earned the rank of first chair. In the 9th grade, his dad encouraged Paul's love of music by buying him a bass guitar and amplifier. With his cousin, Charly, and two other friends, they formed a combo called "The Four," with Paul handling lead vocals. The band enjoyed playing for local parties and other events around the Delta.
Paul's father owned radio station WESY in Leland/Greenville and would bring home the latest releases on vinyl. The hours Paul spent listening to those records were a huge influence in honing his musical skills and his ear for good songs. One day, his dad came home and announced that The Beatles were coming to the Mid-South Coliseum in Memphis and that he had bought tickets to the upcoming show for his boys and several of their friends. After seeing the Fab Four in person, Paul's fate was immediately sealed to somehow be in the music business.
Working at his dad's radio station nurtured the idea of concert promotion with his brother, Carl. The first show they promoted was the Lynyrd Skynyrd band in Cleveland, Mississippi. As fate would have it, Paul went to work for the band several years later as tour manager, a position he held for ten years. After that, he was tour manager for country artist Michael Peterson and then for Billy Ray Cyrus for twelve years.
In 2017, Paul authored The Gospel According to Abraham, a book about his life growing up in the Mississippi Delta and his years in the music business.
Additional Support From