Stories on Screen:
Bluebird: The Movie
Sponsored by Visit Mississippi, Mississippi Arts Commission, & SouthGroup Insurance
GRAMMY Museum MS

800 W Sunflower Rd

Cleveland, Mississippi 38732

Apr

18

, 2021

Doors: 2:00 P.M.

Show: 2:30PM
GRAMMY Museum® Mississippi will host its first live public program since the COVID-19 pandemic with a special screening of the film Bluebird: The Movie, a documentary about the famous club considered an "accidental landmark that changed music history." The screening will start at 2:30 p.m. on Sunday, April 18 in the Sanders Soundstage at GRAMMY Museum Mississippi, and tickets are $20. A moderated conversation with award-winning singer/songwriters Ashley Cleveland, Karen Staley, Kathy Mattea and Tricia Walker, plus Amy Kurland, founder of the Bluebird Cafe, and current Bluebird manager, Erika Wollam-Nichols will take place immediately following the screening.
---
Amy Kurland was born in Tulsa, Oklahoma, but her family moved to Nashville when she was eight years old. She graduated from George Washington University in Washington D.C. with a BA in American Literature & American Studies and did what one does with such degrees – she began working in the food and service industry. Returning to Nashville, Kurland operated her own renegade food cart downtown until it was shut down by "the man" and then a lunch stand called "The Bakery" on 2nd Avenue. In 1982, she transformed a defunct Green Hills game- room into a cozy little eatery for the ladies who lunch in that upscale shopping district.
Thanks to her soft spot for guys with guitars it became something else entirely. The Bluebird Cafe became THE listening room songwriters in Nashville and eventually the world. Countless country artists got their start at the little club and the "in the round" format pioneered there would become the template for acoustic shows everywhere. It has been featured in books, movies, and television, praised by industry and fans of all genres of music and won more awards than Meryl Streep. After 25 years under her direction, Kurland entrusted the club to the folks at Nashville Songwriters Association International and began to devote more of her time to her philanthropic pursuits, which include social justice and alcohol and drug recovery.
---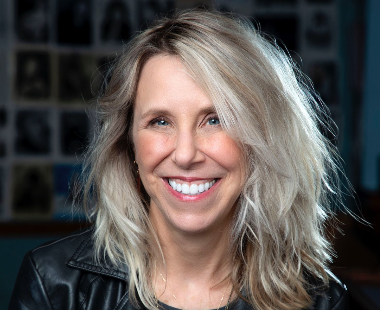 Erika Wollam-Nichols has been President and General Manager of The Bluebird Cafe since 2008, overseeing all aspects of the venue's on-site and off-site operations along with marketing, sponsorship and brand development of The Bluebird Cafe name. Prior to her position at The Bluebird, she was Director of Development for the Nashville Songwriters Association International (NSAI) where she oversaw the organization's fundraising, marketing, and community relation's efforts.
An alumnus of Leadership Music, Wollam-Nichols serves on the Board of Directors for the organization along with the boards of the ACLU of Tennessee. She has also served on the board of the Folk Alliance International and the Nashville Chapter of the Recording Academy. She was a three-time recipient of the Nashville Business Journal's Women in Music City Award, was honored with the Maggie Cavender Award of Service and recently inducted into the SOURCE Hall of Fame.
Wollam-Nichols received her Bachelor of Arts with a major in philosophy and a minor in journalism from Belmont University and a Master of Fine Arts from Vermont College of Fine Arts. She is a former adjunct instructor for Watkins College of Art, Design & Film in Nashville.
---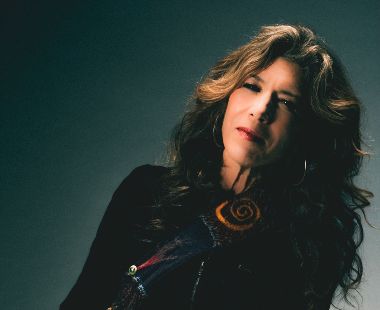 Ashley Cleveland is a three-time GRAMMY® and two-time Dove Award winner who has released nine critically acclaimed albums. God Don't Never Change features songs rooted firmly in a "host of traditions — Black spirituals, folks songs, 18th century hymns, gospel blues, and jubilee." The album was nominated for a GRAMMY in 2010 for Best Traditional Gospel Album. Three of her albums have been on Billboard's year-end best list and, in addition to her own recordings, she has contributed background vocals on over 300 records over the course of her career. Her 10th album, One More Song, was released in 2017. Cleveland resides in Nashville with her husband, Kenny Greenberg, and their three children, Rebecca, Henry and Lily.
---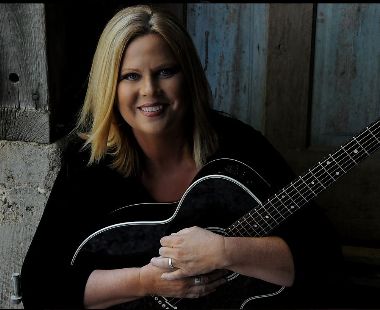 Karen Staley was born in Weirton, West Virginia, and was raised in nearby rural Hookstown, Penn., in the Tri-State area of West Virginia, Pennsylvania and Ohio. She is a 30-year veteran of the Nashville music industry and has been involved in every facet of the business, from songwriting and performing to touring, recording and producing. Staley's songs have been nominated for GRAMMY, Dove and International Bluegrass Awards, and her song, "Keeper Of The Stars," won the ACM Song of the Year award and was featured on CMT's "100 Greatest Country Love Songs of All Time" TV special.
---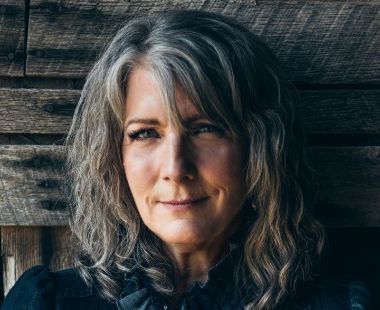 Kathy Mattea has been hailed by the Washington Post as "one of Nashville's finest song interpreters" and has enjoyed much success and acclaim during her 35-year career in country, bluegrass, and folk music, including two GRAMMY wins, four CMA awards, four No. 1 singles, and five gold albums, plus a platinum Greatest Hits collection. Her latest project, Pretty Bird, is a wide-ranging collection of songs that chronicles a period of rededication to singing, digging back in with a vocal coach, and emerging with a poignant and eclectic album. Mattea is increasingly involved with public broadcasting, as well as consulting and contributing on screen in Ken Burns' 2019 documentary for PBS, Country Music.
---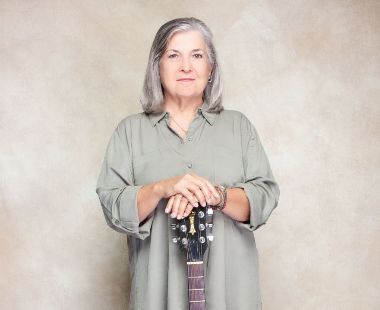 Tricia Walker is a singer and songwriter whose songs are steeped in the passion, pain and grace of the American South. Born and raised in Mississippi, Walker has become one of the clearest voices of her own time and place. Her music has been recorded by Faith Hill, Patty Loveless and Alison Krauss, whose performance of Walker's "Looking in the Eyes of Love" earned a GRAMMY. A recording artist herself, Walker's most recent album, Crooked Letter, Crooked Letter Eye, is a collection of songs with a continued perspective of the South with lyrics and melodies that reflect her folk, R&B and storytelling influences.
Additional Support From