Connie Smith and Marty Stuart
Moderated by Scott Goldman
GRAMMY Museum MS

800 W Sunflower Rd

Cleveland, Mississippi 38732

$40 Members $50 Non Members
With legends like George Jones, Johnny Cash and Merle Haggard all passed on, country music purists often echo the question Jones himself asked: "Who's going to fill their shoes?" The answer, in part, is Marty Stuart. While he's too gracious to admit it himself, the GRAMMY-winning singer, songwriter and musician is living, breathing country-music history. He's played alongside the masters, from Cash to Lester Flatt, who discovered him; been a worldwide ambassador for Nashville, Bakersfield and points in between; and safeguarded country's most valuable traditions and physical artifacts. But most importantly, Stuart continues to record and release keenly relevant music, records that honor country's rich legacy while advancing it into the future.
Dolly Parton once noted, famously, that there were just three real female singers around—Barbra Streisand, Linda Ronstadt, and Connie Smith. "The rest of us," she said, "are only pretending." It's less-well known that when Connie Smith was introduced to Keith Richards, he grabbed fellow Connie Smith fan (and Rolling Stone) Ron Wood and brought him up to meet her, too, exclaiming "She's the real deal!"
What the singers she's been influencing for decades spot in Connie Smith's performances—besides her genius for phrasing, perfect diction and a vocal range which have all long been envied—is her fervent joy in singing itself, her love for the emotional and physical act of letting loose a song, which is as evident on her recordings as it is in front of audiences at the Grand Ole Opry, on RFD TV's weekly Marty Stuart Show, or on the road.
We are thrilled to welcome Connie Smith and Marty Stuart to the Sanders Soundstage for a conversation about their extensive careers and more. The program will be moderated by Scott Goldman, Executive Director of the GRAMMY Museum at L.A. Live.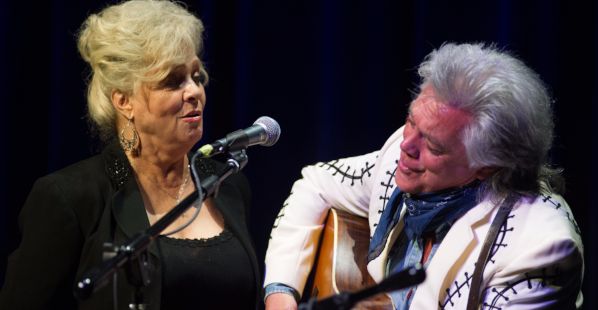 Photo: Will Jacks/WireImage.com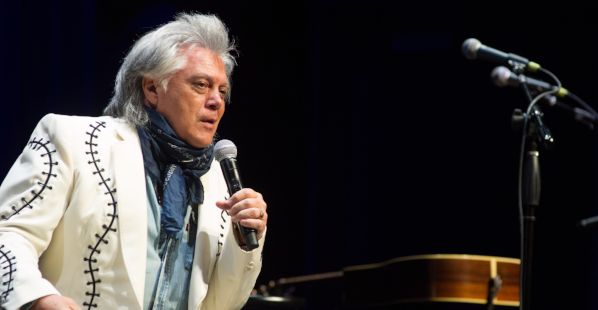 Photo: Will Jacks/WireImage.com