Los Angeles Guitar Quartet
Education Program
GRAMMY Museum MS

800 W Sunflower Rd

Cleveland, Mississippi 38732

Oct

6

, 2016

Show: 11:00AM

$8/student - To register email education@grammymuseumms.org
The GRAMMY® - winning Los Angeles Guitar Quartet (LAGQ) is one of the most multifaceted groups in any genre. The LAGQ is comprised of four uniquely accomplished musicians bringing a new energy to the concert stage with programs ranging from Bluegrass to Bach. They consistently play to sold-out houses world-wide. Their inventive, critically acclaimed transcriptions of concert masterworks provide a fresh look at the music of the past, while their interpretations of works from the contemporary and world-music realms continually break new ground. Programs including Latin, African, Far East, Irish, Folk and American Classics transport listeners around the world in a single concert experience. In 2015-16, their solo program builds upon favorites from their 2005 Grammy Award winning "Guitar Heroes" disc and includes the premiere of a new work written for them by Pat Metheny. Their 'Don Quixote' collaboration with Firesign Theater veteran, actor Philip Proctor, continues to expand and delight audiences and the work 'SHIKI: Seasons of Japan' written for the LAGQ plus guitar orchestra by composer Shingo Fujii is connecting communities across the nation. The Rodrigo "Concierto Andaluz" and Sergio Assad's "Interchange", written specifically for them, help draw diverse audiences to orchestral programs around the world.
March 2015 saw the recording release of "New Renaissance" on the LAGQ's own label. In addition to the award-winning "Guitar Heroes" CD, releases include the Grammy nominated "LAGQ-Latin", and "LAGQ: BRAZIL", which includes collaborations with vocalist Luciana Souza. Their recording of the Rodrigo "Concierto Andaluz" and Sergio Assad's "Interchange" quickly climbed to the top spot on the Billboard charts; the latter work received a Latin Grammy nomination. The live DVD of "The Ingenious Gentleman: Don Quixote" was released on the Mel Bay label in spring 2012.
Students are invited to join us for a special performance with the Los Angeles Guitar Quartet in the Sanders Soundstage on October 6.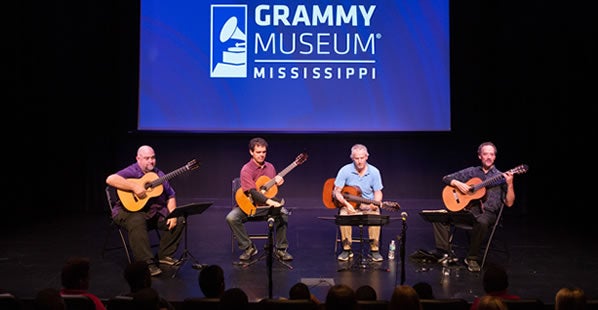 Los Angeles Guitar Quartet
Photo: Will Jacks/WireImage.com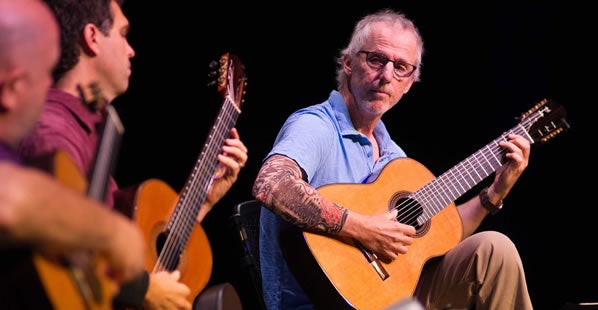 Photo: Will Jacks/WireImage.com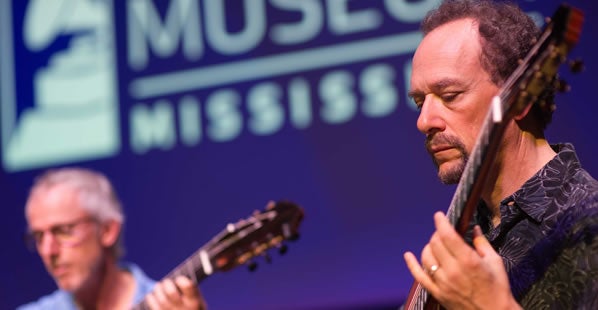 Photo: Will Jacks/WireImage.com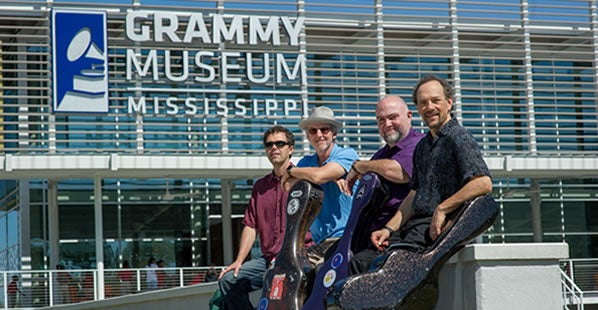 Photo: Will Jacks/WireImage.com