LIVESTREAM
A Night On The River:
Celebrating The 10th Anniversary of Mississippi Night
GRAMMY Museum MS

800 W Sunflower Rd

Cleveland, Mississippi 38732
Due to technical difficulties,  A Night On The River: Celebrating the 10th Anniversary of MS Night livestream event has been canceled. If you have already purchased tickets, please contact the box office at 662.441.0100 to receive a refund. Thank you for your continued support of GRAMMY Museum Mississippi.
---
Join us for A Night on the River: Celebrating the 10th Anniversary of Mississippi Night. The evening will feature a performance by Randy Houser and a conversation moderated by Bob Santelli. Plus, special performances by GRAMMY® Award nominees Sean Ardoin, Cedric Burnside, Cha Wa, DOE, Hi Rhythm and PJ Morton.
A reception with food, libations and the opportunity for guests to explore the Museum exhibits will begin at 7:30 p.m. All ticket holders will receive an official 61st GRAMMY Awards program and poster.
Please note: This program will be live streamed from the Clive Davis Theater at the GRAMMY Museum L.A. Live beginning at 8:00 p.m. CT
---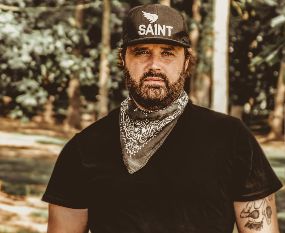 Randy Houser (Performer)
You may have noticed but Randy Houser has a "new" sound. He went back down to his roots and it's paid off. This stripped-down, back-to-basics approach—keeping Houser's remarkable voice, which The New York Times describes as "wholly different, thicker and more throbbing, a cauldron bubbling over," front and center—was the guiding force for Magnolia, his fifth album and a return to the rootsy sound he grew up hearing and playing in the tiny town of Lake, Mississippi. It's a bold direction from an artist with four Number One hits, and more than five million singles sold, as well as a CMA Song of the Year nomination for "Like A Cowboy."
---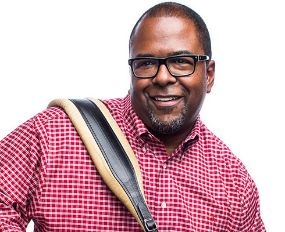 Sean Ardoin (Performer)
The Ardoin name is truly a part of Creole and Zydeco royalty with members of Sean Ardoin's family helping to craft and shape the sound of the Creole and Zydeco culture. Professionally, two-time GRAMMY nominee, Ardoin, has co-led the critically-acclaimed Zydeco outfit Double Clutchin' for 10 years, then started Sean Ardoin-N-Zydekool in 1999. He has performed at Carnegie Hall, festivals worldwide and stateside, live on BET's "Comic View" and has been featured in several commercials and MTV shows. Ardoin has recently been a featured artist in episodes of CBS Primetime's investigative drama, "NCIS New Orleans," "Queen Sugar" on Oprah Winfrey's OWN Network, and "Southern Charm New Orleans," a Bravo TV reality show. Ardoin is currently nominated for Best American Roots Performance and Best Regional Roots Music Album.
---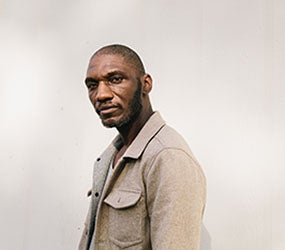 Cedric Burnside (Performer)
GRAMMY-nominated in 2015 for Best Blues Album for the Cedric Burnside Project's Descendants Of Hill Country, as well as the recipient of the Blues Music Awards honor as Drummer of the Year for four consecutive years, Cedric Burnside has both played and recorded with the North Mississippi Allstars, Widespread Panic, Jimmy Buffett, Bobby Rush, Hubert Sumlin, Black Joe Lewis and the Honeybears and the Jon Spencer Blues Explosion. He was also featured playing drums alongside Samuel L. Jackson in Craig Brewer's 2006 feature film, Black Snake Moan, which was in part a tribute to his grandfather R.L. and other iconic bluesmen. Burnside's latest GRAMMY-nominated album, Benton County Relic, showcases his love for the electric and acoustic guitar.
---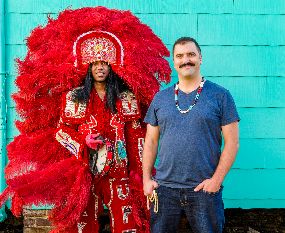 Cha Wa (Performer)
From the funk-laced beats and bass-heavy sousaphone blasts that kick off their album, Spyboy, to the gritty warmth of singer J'Wan Boudreaux's voice, New Orleans brass band-meets-Mardi Gras Indian outfit Cha Wa radiates the fiery energy that accompanies the best features of the city's street culture. Produced by Galactic's Ben Ellman and featuring special guests Big Chief Monk Boudreaux (The Wild Magnolias, HBO's "Treme"), Nigel Hall (Lettuce, Nth Power), and Danica Hart —Spyboy digs deep into the sound of New Orleans culture and gives it a modern twist. "We wanted to take the roots of what we love about New Orleans brass band music and Mardi Gras Indian music and then voice it in our own way," says the group's drummer and founder, Joe Gelini. Cha Wa is a 61st GRAMMY Awards nominee for Best Regional Roots Music Album for Spyboy.
---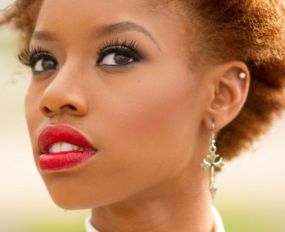 DOE (Performer)
Currently nominated for Best Gospel Performance/Song, DOE, aka Dominique Jones, wrote her first GRAMMY-and Dove-nominated, Stellar award-winning song, "He Wants It All," during her senior year of high school. DOE is a passionate musical artist and is currently traveling around the world singing, speaking, and inspiring people to deepen and strengthen their relationships with the Lord. In addition to her solo work, DOE, her parents, and her four brothers and sisters travel together and minister as a family band, forever Jones. To date, forever Jones has been nominated for two GRAMMY Awards, six Stellar Awards, and four Dove Awards.
---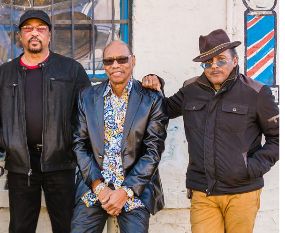 Hi Rhythm Section (Performer)
Hi Rhythm Section's distinctive, warm, swirling soul sound and intuitive groovy funk was a major ingredient in the success of the Hi Label through the 1970s and helped define the sounds of the classic Memphis Soul. Hi Rhythm, has performed on 26 consecutive gold and platinum albums and countless chart-topping hits for Al Green, Otis Clay, Boz Scaggs, Melissa Etheridge, Rod Stewart, Keith Richards, Wu-Tang Clan, Don Bryant, and many others as a band or on a solo basis. In 2017, Hi Rhythm released an album in collaboration with Robert Cray titled, Robert Cray And Hi Rhythm, which was nominated for a 60th GRAMMY Award for Best Contemporary Blues Album. The band also won Best Blues Soul Album with Robert Cray and Steve Jordan at the 2018 Blues Music Awards in Memphis and won Best 2018 International Blues Album at the JAZZ FM Awards in London.
---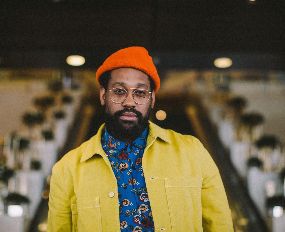 PJ Morton (Performer)
PJ Morton is a 10-time GRAMMY nominee, and Stellar and Dove Award-winning singer, songwriter, producer, and multi-instrumentalist and Maroon 5 keyboardist. In addition to boasting collaborations with Adam Levine, Lil Wayne, and Busta Rhymes, his critically acclaimed 2013 offering, New Orleans, earned a 2014 GRAMMY Award nomination in the category of Best R&B Song for "Only One" featuring Stevie Wonder. Morton is currently nominated for four GRAMMY Awards in the following categories: Best Pop Duo/Group Performance, Best R&B Performance, Best Traditional R&B Performance, and Best R&B Album.
---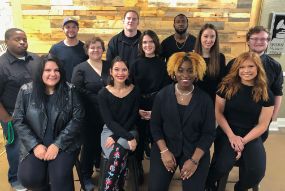 DMI All Stars (Performer)
The DMI All Stars is a select group of musicians from the Delta Music Institute entertainment industry studies program at Delta State University. The DMI All Stars consists of eight student musicians and four student production crew members. DMI All Stars performers include William Garret, drummer (Meridian, Miss.), Neshun Holmes, vocalist (McComb, Miss.), Evan Lindsey, guitarist (Minter City, Miss.), Javeon McNairy, keyboardist (Prairie, Miss.), Christen Morris, bassist (Cleveland, Miss.), Mary Claire Rackley, vocalist and keyboardist (Gulfport, Miss.), Elizabeth Switzer, vocalist (Gulfport, Miss.), and Hannah Taylor, vocalist (Southaven, Miss.).
---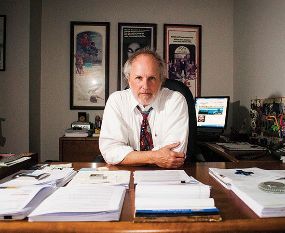 Ward Emling (Master of Ceremonies)
Ward Emling was the Director of the Mississippi Film Office from 1981–83, before moving to Los Angeles where he worked as a location manager on television and feature projects, and as an actor. Emling returned to the Mississippi Film Office in 1990 and guided the in-state productions of more than 300 television, feature, and documentary productions. In 2017, Emling retired as the longest ever serving state or international film commissioner.
---
Thank you to our sponsors of A Night on the River: Celebrating the 10th Anniversary of Mississippi Night!
Additional Support From