Have Yourself A Delta
Little Christmas
Sanders Soundstage
GRAMMY Museum MS

800 W Sunflower Rd

Cleveland, Mississippi 38732

Dec

4

, 2023

Doors: 5:30 p.m.

Show: 7:00PM

Members $75
Non-Members $100
GRAMMY Museum® Mississippi will present its fifth annual Have Yourself a Delta Little Christmas! program on Monday, Dec. 4, at 7 p.m. in the Museum's Sanders Soundstage in Cleveland, Miss. Tickets for this evening of festive and inspirational holiday music are currently available for GRAMMY Museum Members at $75 per ticket. On October 23rd, based on availability, tickets will go on sale to the general public for $100 at www.grammymuseumms.org.
All tickets include a pre-event reception starting at 6 p.m.
Presenting sponsors for Have Yourself a Delta Little Christmas include Earth Data Incorporation, Ray Funeral Home, and Regions.
The program will feature performances by Delta artists Tricia Walker and Fish Michie, the Buford Sisters, and a holiday vocal ensemble featuring students from the Coahoma Community College Choir. Pianist Jim Trotter and singer Jan Brock will contribute guest performances, and reception music will be provided by old-school R&B sibling duo Variety.
---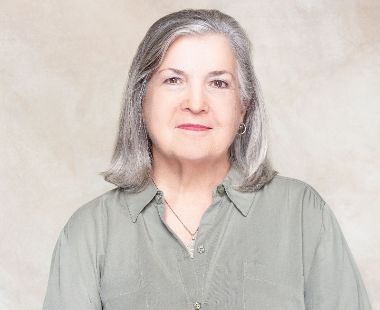 TRICIA WALKER
A Mississippi singer/songwriter, Tricia Walker has become one of the clearest voices of her own time and place. Her songs have been recorded by Patty Loveless, Faith Hill, and Alison Krauss, whose performance of Walker's "Looking in the Eyes of Love" earned a GRAMMY Award. Walker's instrumental skills earned her a spot as a backing musician and vocalist for Connie Smith, Shania Twain and Paul Overstreet. Along with Pam Tillis, Karen Staley and Ashley Cleveland, Walker was a founding member of "Women in the Round," one of the most celebrated foursomes at Nashville's prestigious Bluebird Café. Walker returned to her native Mississippi in 2006 to become director of the Delta Music Institute, an entertainment industry studies program at Delta State University. She retired from that position in 2019 as Director Emeritus and was awarded a Lifetime Achievement Award the same year by the Mississippi Writer's Guild.
---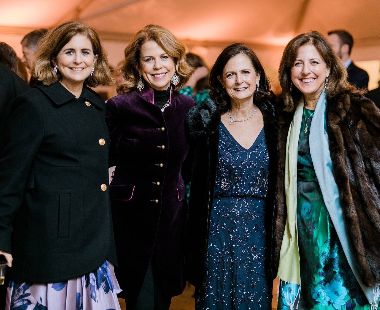 THE BUFORD SISTERS
Hailing from Glendora, Miss., the Buford Sisters have been singing together since before they can remember. Their annual Christmas concert has featured three generations of Buford women—mother Gwin, four daughters and two granddaughters. The four musically talented sisters—Lee Threadgill, Pryor Lampton, Sarah Goodwyn, and Donna Bryant—will share the spotlight for GRAMMY Museum Mississippi's "Have Yourself A Delta Little Christmas" show.
---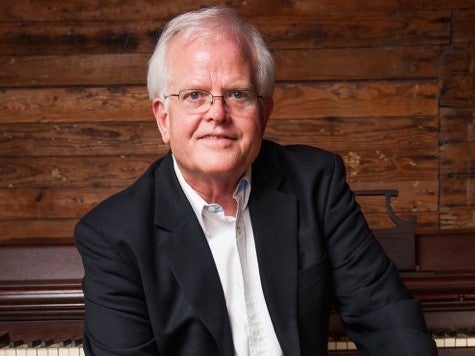 FISH MICHIE
Jim "Fish" Michie hails from Merigold, Mississippi, in the heart of the Delta. He joined his first band in 1966 and has continued playing ever since that first gig at Morrison's Skating Rink in Cleveland, MS. After playing with various bands and artists in the Delta through the 60's and 70's, he earned his Master's of Education degree in counseling from Delta State, and then continued his studies at the University of Southern Mississippi, focusing primarily on music. He counts Bill Evans, Mose Allison, Dr. John, Professor Longhair, Oscar Peterson, Lori Mechem, and Duke Ellington as major influences. After a career with the Tangents, affectionately known as the "House Band of Mississippi," Michie moved to Nashville, TN, where he toured with Larry Stewart of the country supergroup Restless Heart. He has appeared with the Yalobushwhackers on the Thacker Mountain Radio show and has recorded with Buddy Miles, Bob Babbitt, Big Mike Griffin, and Duff Dorrough, to name a few. In 2016, the Michie/Dambrino collaboration, Bluer Than This, was awarded Best Contemporary Recording by the Mississippi Institute of Arts and Letters. Michie currently plays the downtown Nashville area with blues and jazz groups, accompanies classes at the Nashville Jazz Workshop, and leads his jazz quartet, Fish and the Chips.
---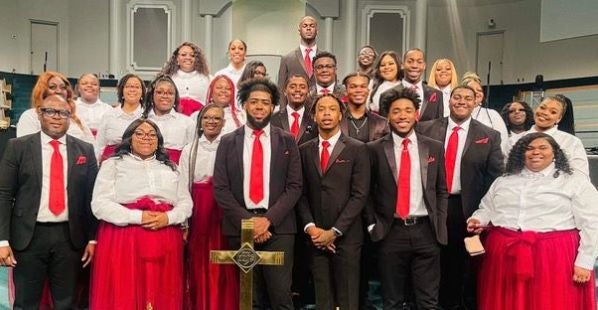 COAHOMA COMMUNITY COLLEGE ENSEMBLE
The Coahoma Community College Mixed Ensemble is part of the larger Coahoma Community College Choir, an organization designed to give students an opportunity to participate in choral music activities. Students are introduced to the best in classical, jazz, contemporary, and gospel music. This performing vocal group makes numerous appearances during the year both on the CCC campus, throughout the United States and abroad. The choir is under the direction of Dr. Kelvin Towers.
---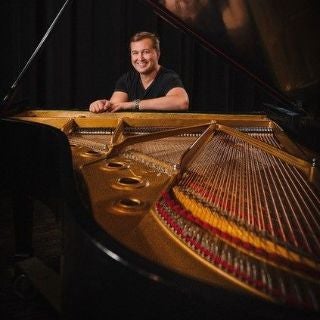 JIM TROTTER
Pianist Jim Trotter began taking piano lessons at age 5, and by the time he turned 17, he was studying under three different teachers to learn multiple styles of music. Trotter is an alumnus of the University of Alabama, where he received a bachelor of arts degree in interdisciplinary studies through the New College, focusing on a depth of study titled Managing and Promoting the Entertainment Industry. His studies foreshadowed his vocation, as he is currently the Director of Sponsorship and Premium Seat Sales for Live Nation, the global leader in live entertainment, working with artists to bring their creativity to life on stages around the world. Trotter currently serves on the board of directors for GRAMMY Museum Mississippi.
---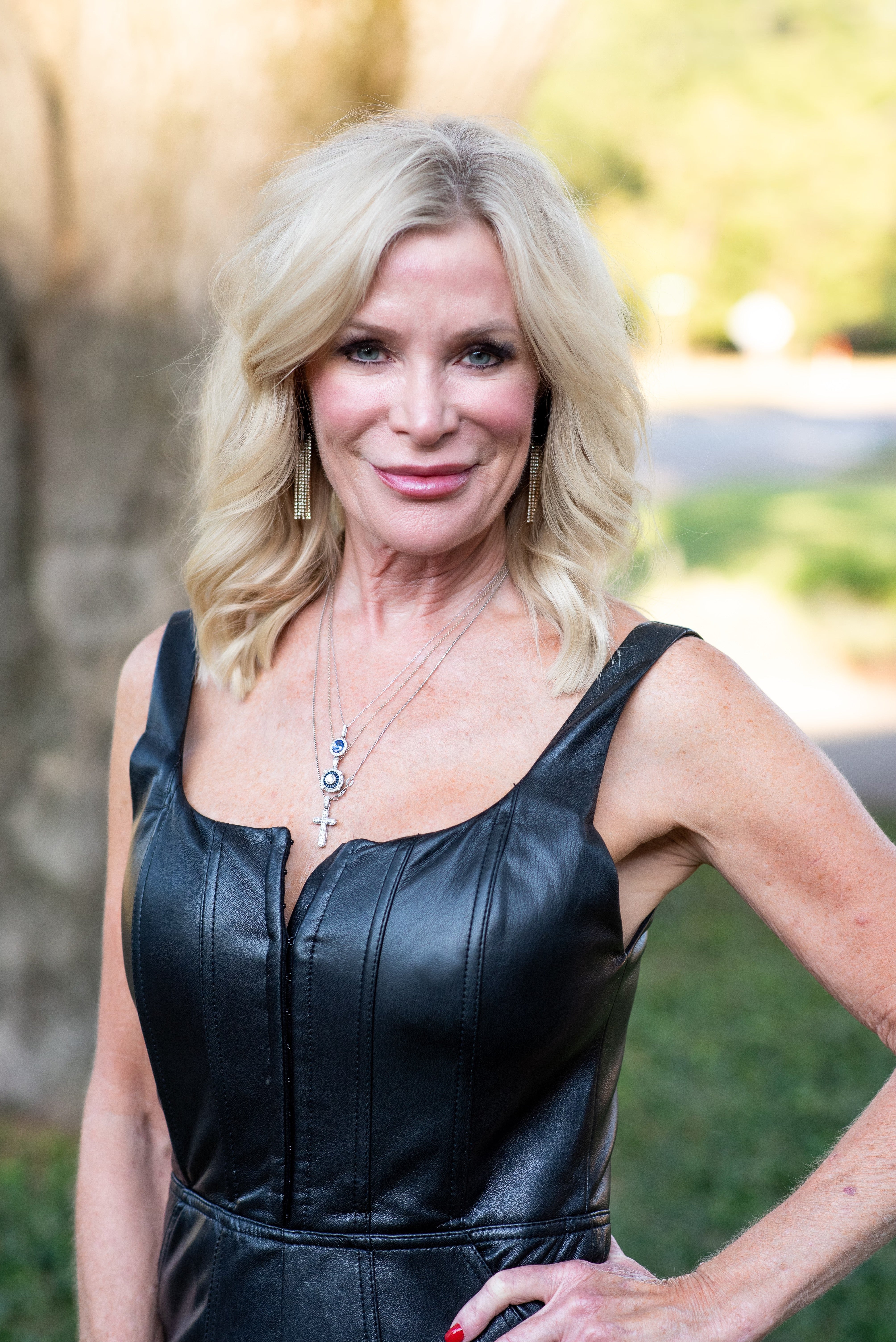 JAN BROCK
Singer Jan Brock grew up in Andalusia, Alabama, where she began singing solos in church and performing in local Broadway musicals. Jan attended LBW Community College on a voice scholarship and then continued her education at Auburn University, performing all over the South, including Disney World. She lists her primary musical influences as Gospel and Broadway music.
---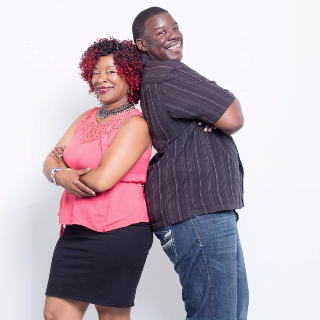 VARIETY
Variety are the popular old-school R&B/soul duo of siblings Eric Edwards and Shara White from Cleveland, Mississippi, who've been performing together across the country for more than 25 years. Born and raised in the Mississippi Delta, Edwards and White grew up in a musical home where they both started playing and singing at the early ages of 5 and 6 years old, respectively. While citing their father, Eddie Lee Edwards, as their primary musical influence, they also list Whitney Houston, Mariah Carey, Michael Jackson, Prince, and Quincy Jones as musicians whom they admire and respect. Although known for their R&B style, the duo is also deeply rooted in gospel music. The duo released an album together titled There Is No One Else, and in addition to writing original music for God's Anointed Voices, Edwards has released an R&B project titled Those Vinyl Days! In addition to recording projects, Variety has shared the stage with Marvin Sapp, Doug Williams, and multiple GRAMMY® winner Shirley Caesar. Edwards has also toured as a musician with Little Milton Campbell, Bobby Rush, LaVan Davis, and the B.B. King Blues Band.
---
Additional support provided by: