Have Yourself A Delta
Little Christmas
Sanders Soundstage
GRAMMY Museum MS

800 W Sunflower Rd

Cleveland, Mississippi 38732

Dec

5

, 2022

Doors: 5:30 p.m.

Show: 7:00PM

Members $60
Non-Members $75
Join GRAMMY Museum® Mississippi for an evening of festive and inspirational holiday music, featuring special guest performances by Delta artists Tricia Walker and the Buford Sisters, as well as a mixed vocal ensemble featuring students from Coahoma Community College. Pianist Jim Trotter will be a special guest performer for the evening. Tickets for Have Yourself a Delta Little Christmas! are $60 for GRAMMY Museum Members and $75 for non-members and can be purchased starting on Monday, Nov. 7th for Museum Members and Monday, Nov. 14th for non-members. Tickets include a pre-event reception at 6 p.m. Proceeds from Have Yourself a Delta Little Christmas! will support the educational mission of GRAMMY Museum Mississippi, which seeks to use music as a gateway to learning by inspiring and cultivating creativity, critical thinking, and self-expression.
---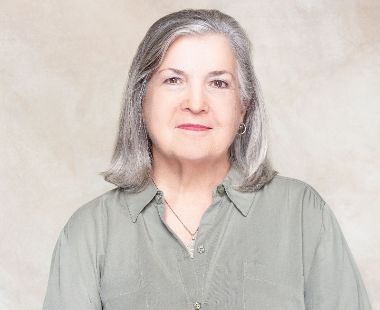 TRICIA WALKER
A Mississippi singer/songwriter, Tricia Walker has become one of the clearest voices of her own time and place. Her songs have been recorded on GRAMMY®-nominated discs by Kathy Troccoli, Debby Boone, the Imperials, Patty Loveless, Faith Hill, and Alison Krauss, whose performance of Walker's "Looking in the Eyes of Love" earned a GRAMMY Award. Walker's instrumental skills earned her a spot as a backing musician and vocalist for Connie Smith, Shania Twain and Paul Overstreet. Along with Pam Tillis, Karen Staley and Ashley Cleveland, Walker was a founding member of "Women in the Round," one of the most celebrated foursomes at Nashville's prestigious Bluebird Café. Walker returned to her native Mississippi in 2006 to become director of the Delta Music Institute, an entertainment industry studies program at Delta State University, where she retired from that position in 2019. She was awarded a Lifetime Achievement Award the same year by the Mississippi Writer's Guild.
---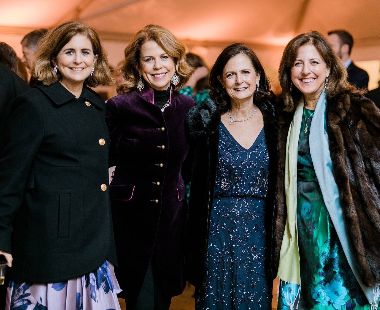 THE BUFORD SISTERS
Hailing from Glendora, Miss., the Buford Sisters have been singing together since before they can remember. Their annual Christmas concert features three generations of Buford women—mother Gwin, four daughters and two granddaughters. The four musically talented sisters—Lee Threadgill, Pryor Lampton, Sarah Goodwyn, and Donna Spell—will share the spotlight for GRAMMY Museum Mississippi's "Have Yourself A Delta Little Christmas" show.
---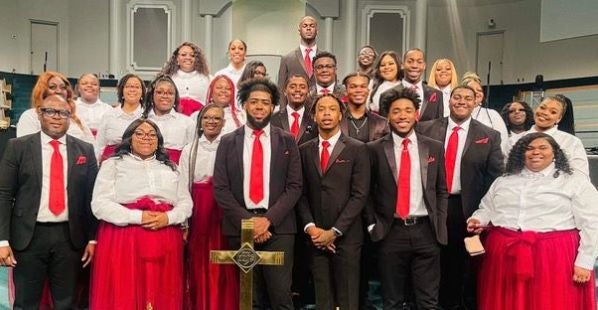 COAHOMA COMMUNITY COLLEGE ENSEMBLE
The Coahoma Community College Mixed Ensemble is part of the larger Coahoma Community College Choir, an organization designed to give students an opportunity to participate in choral music activities. Students are introduced to the best in classical, jazz, contemporary, and gospel music. This performing vocal group makes numerous appearances during the year both on the CCC campus and throughout the United States. The choir is under the direction of Dr. Kelvin Towers.
---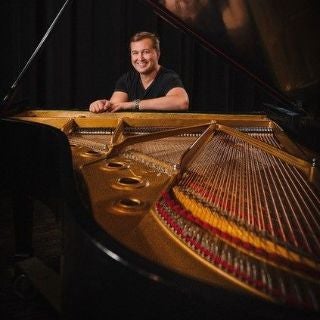 JIM TROTTER
Pianist Jim Trotter began taking piano lessons at age 5, and by the time he turned 17, he was studying under three different teachers to learn multiple styles of music. Trotter is an alumnus of the University of Alabama, where he received a Bachelor of Arts degree in interdisciplinary studies through the New College, focusing on a depth of study titled Managing and Promoting the Entertainment Industry. His studies foreshadowed his vocation, as he is currently the Director of Sponsorship Sales for the Alabama/Mississippi division of Live Nation, the global leader in live entertainment, working with artists to bring their creativity to life on stages around the world. Trotter, an established musician in his own right, has had the opportunity to work with GRAMMY®-winning professionals through GRAMMY Camp in Los Angeles, and he counts Davis Foster as one of his own major musical influences. Trotter currently serves on the board of directors for GRAMMY Museum Mississippi.
---
Additional support provided by: