Have Yourself A Delta
Little Christmas
Sanders Soundstage
GRAMMY Museum MS

800 W Sunflower Rd

Cleveland, Mississippi 38732

Dec

6

, 2021

Doors: 5:30 p.m.

Show: 7:00PM

Members $50
Non-Members $50
Join GRAMMY Museum® Mississippi for an evening of festive and inspirational holiday music, featuring Delta artists Chris Dixon & Joyfull Noise, singer/songwriter Tricia Walker, family vocal group The Buford Sisters, and brother/sister duo Variety. Tickets for both Members and Non-Members are $50 and include a pre-event reception with holiday hors d'oeuvres beginning at 6 p.m.
---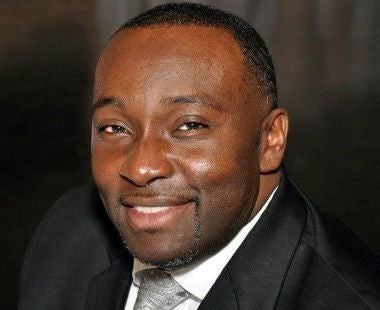 Chris Dixon is a gospel singer, pianist, and music director from Clarksdale, Mississippi. His mission is to encourage and inspire listeners throughout the Mississippi Delta and beyond with soulful melodies and uplifting lyrics, influenced by traditional gospel and contemporary Christian music. His music is influenced by gospel greats Andréa Crouch and Kirk Franklin, contemporary Christian artists like Chris Tomlin, and even film score composer John Williams.
Dixon is an intuitive keyboard player, with a natural musical ability that has been honed by his dedication to the craft. His knowledge of rich, complex chords, melodies, arrangements, and rhythms makes him an excellent musical director. His greatest passion is helping others meet their musical goals, and his experience leading Joyfull Noise is where this passion and his abilities meet. Dixon and Joyfull Noise are making an impression on the gospel music scene; individual members and/or the group have shared the stage with gospel icons such as Kirk Franklin, Hezekiah Walker and the Love Fellowship Choir, Mississippi Mass Choir, Jennifer Holliday, Marvin Sapp, Kim Burrell, Donald Lawrence, Rev. Timothy Wright, the late James Moore, Karen Clark Sheard, and many, many more.
---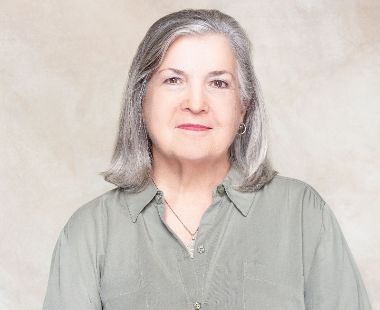 Tricia Walker is a Mississippi singer/songwriter who has become one of the clearest voices of her own time and place. She earned a bachelor's degree in music education from Delta State University and a graduate degree from Mississippi College before moving to Nashville where she signed publishing contracts with gospel music publisher Word, Inc. and then Polygram Music, writing for legendary producer Jerry Kennedy. Her songs have been recorded on GRAMMY® nominated discs by Kathy Troccoli, Debby Boone, The Imperials, Patty Loveless, Faith Hill, and Alison Krauss, whose performance of Tricia's Looking in the Eyes of Love earned a GRAMMY award.
Walker's instrumental skills earned her a spot as a backing musician and vocalist for Connie Smith, Shania Twain and Paul Overstreet. Along with Pam Tillis, Karen Staley and Ashley Cleveland, Walker was a founding member of "Women in the Round," one of the most celebrated foursomes at Nashville's prestigious Bluebird Café.
Walker returned to her native Mississippi in 2006 to become director of the Delta Music Institute, an entertainment industry studies program at Delta State University, and recently retired from that position. She was awarded a Lifetime Achievement Award in 2019 by the Mississippi Writer's Guild.
---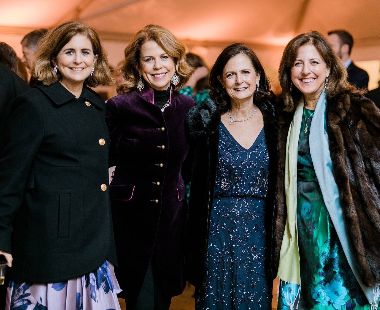 The Buford Sisters from Glendora, MS have been singing together since before they can remember. Their annual Christmas concert features three generations of Buford women---mother Gwin, four daughters, and two granddaughters. The four musically talented sisters, Lee Threadgill, Pryor Lampton, Sarah Goodwyn, and Donna Spell will share the spotlight for our Delta show.
---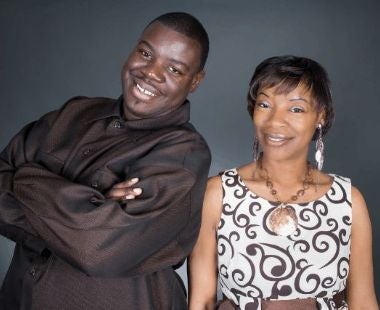 Variety, the popular brother/sister duo of Eric and Shara Edwards, has been performing together for more than 25 years, traveling across the country entertaining audiences with multiple styles of music, from country to R&B. They have performed for private parties, family reunions, festivals, and churches. Even though the sister and brother perform a "Variety" of music, Gospel music has always been at the forefront for the duo. Together they have recorded four Gospel albums, and Eric recently released a solo R&B album entitled, "Those Vinyl Days."
---
Additional support provided by: