Happiness Program
Celebrate Peace, Acceptance & Diversity
GRAMMY Museum MS

800 W Sunflower Rd

Cleveland, Mississippi 38732

Aug

13 - 15

, 2019

Doors: 6:30 a.m.

Show: 7:00AM

Advance Registration
$395

At Door Registration
$450
Experience The Power Of Collective Meditation!
If you're struggling to stay happy, calm and focused, it can be hard to break the cycle. If you feel trapped, frustrated or overwhelmed in your life... you can't just 'wish it away'. Deep down, you know it's time to make a change. Through a tried and tested combination of yoga, powerful breathing exercises, meditation and practical wisdom, join us, and together we can make history as we collectively shift the trends of time and generate a new energy in our country: an energy of non-violence, of peace, of a new awakening in human consciousness and unity amongst all people.
Sessions will be held at GRAMMY Museum Mississippi from 7 a.m. to 10 a.m. each day beginning Tuesday, August 13 and running through Thursday, August 15. Registration in advance is $395 and registration at the door is $450. Total price includes all three sessions. Participation is open to individuals aged 18+, and no prior experience is needed. Individuals with a medical history of one of the following medical conditions cannot attend these sessions: seizure disorder, bipolar disorder, schizophrenia, schizoaffective disorders, pregnancy, or any major surgery within the past eight weeks. Please arrive 20 minutes prior to each session and bring your own yoga mat. A light breakfast will be served after each daily session.
---
All sessions will be facilitated by Art of Living Foundation expert meditation teacher, Dinesh Kashikar. 88% of each registration fee goes directly to The Art of Living Foundation.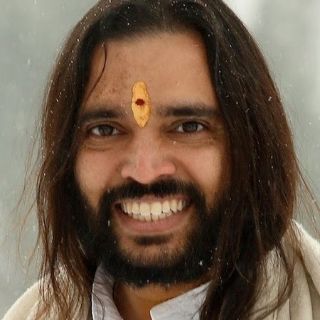 Mr. Dinesh Kashikar, affectionately known as Kashiji, finished his Masters in Technology in Chemical Engineering as a top graduate of the prestigious Indian Institute of Technology Class of 1998. While finishing his studies in the modern education system, Kashi began studying yoga at the age of 7, beginning his formal education in the Vedic tradition from which yoga comes. Walking on the path of yoga naturally brought about an interest in the source of yoga, and with a background in Sanskrit, Kashi has immersed himself in the study of what he calls a wonderful treasure trove of knowledge, including the research in both the spirit and science of yoga.
Though his qualification is beyond numbers in the field of Yoga but to suit the intellectual mind, he is a E-RYT 500H with the Yoga Alliance and is a member of the Steering Committee for Yoga for the Quality Council of India, Ministry of Health. This committee is a government body that upholds the current certification process for yoga professionals. Kashi is also a member of the academic council of Sri Sri University where he is instrumental in designing and upgrading the curriculum of graduate and undergraduate programs in yoga.
Kashi's life long journey in the study of yoga especially blossomed in 1995 when he became a full time volunteer with the Art of Living Foundation, a global non-profit educational organization founded by Sri Sri Ravi Shankar. From students to teachers, Kashi now delivers a diverse set of yoga based programs. Globally traveling to many parts of the world, Kashi conducts meditations based on a self-development program and so far, has touched more than 100,000 participants internationally.
He has taken on incredible responsibility and leadership in growing yoga in both India and globally. He has empowered yoga teachers in the authentic traditions of yoga, making it accessible and practical, so that individuals can personally thrive and confidently teach. His style of teaching is infused with humor and lightness and reflects his versatility in the knowledge of yoga, expertise in training and his ability to connect with a variety of audiences and cultures.
For Kashi, yoga is a way of life, a philosophy that spans the gamut of the mundane to the sublime. He guides his students through this journey covering the building blocks of physical postures, anatomy, and physiology, for example - coupled with the contextual knowledge of yoga, so that teachers can infuse an appreciation of the philosophy and tradition in their teaching. He skillfully prepares yoga teachers to understand, utilize and teach the tools of yoga, while balancing the freedom of practice, in order to naturally experience the pure state of harmony from within.
His travels have taken him throughout Asia, the United States, and Europe where he has conducted a series of yoga tours and immersive meditation workshops. Over the years, he has also had the honor of traveling with HH Sri Sri Ravi Shankar across India conducting yoga sessions for gatherings in the thousands. Kashi has conducted meditation sessions to some of the most prominent organizations, such as Google, Amazon, and Bloom Energy.
---
Add to your trip with the following excursions:
---
Quaw Paw Canoe
Quapaw Canoe Company will present an afternoon canoe adventure on the Mississippi River, the biggest and wildest river in North America. 4-5 hour trip 10 miles downstream the big river with opportunities for incredible wildlife viewing. Everyone paddles together in our hand-crafted cypress strip voyageur canoes. No previous experience necessary. $225 each includes everything needed for river, hors devours and shuttle. Minimum 6 to make trip, 18 maximum. Contact John Ruskey, Quapaw Canoe Company, 662-902-7841, john@island63.com, or Mark River at 662-902-1885. For more info, please go to www.island63.com
---
Delta Breeze Hot Air Balloon
With over 30 years of balloon experience, Delta Breeze will offer hot air balloon rides over the Mississippi Delta. Come and join Delta Breeze for a unique and exhilarating experience! For more information visit www.deltabreezehotairballoon.com
---
Sunset Pictures
Join a group of amateur photographers to set out and take one-of-a-kind photos of the unique Delta Sunset in an area field. No charge for this experience. All donations will go to a charity of the attendee's choice. Send inquiries to dineshtchawla@gmail.com
---
Tour Other Area Music Venues
Take a side trip to the other great museums in the Delta while you're in the area--the B.B. King Museum in Indianola and the Delta Blues Museum in Clarksdale. Send inquiries to dineshtchawla@gmail.com
Additional Support From