Conversation with Salli Frattini and Bob Santelli
Celebrating MTV Turns Forty
GRAMMY Museum MS

800 W Sunflower Rd

Cleveland, Mississippi 38732

May

14

, 2021

Doors: 1:30 p.m.

Show: 2:00PM
Forty years ago, Music Television, more commonly known as MTV, changed the face of popular music and permanently altered the way in which we experienced it. By presenting music videos in a new concept called cable television, pop music was no longer just about sound. In a short time, MTV would go from being a pop culture curiosity to the most important promotional and creative vehicle in all of music. Join us for a conversation featuring Salli Frattini, 20 year MTV network executive involved in shows such as the MTV Video Music Awards, MTV Movie Awards, the first ever Sports and Music Festival, MTV's Video Gaming Week, Spring Break, Tribeca Film Festival Inaugural Concert as well as network and sponsor partnerships for MTV's foray into Olympics coverage with NBC. As the SVP, Executive in Charge of Production and Executive Producer, Frattini was responsible for many of the channels groundbreaking initiatives including the launch of the MTV Times Square Studio.
This program does not require advance registration and is included with general admission.
---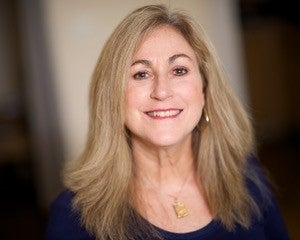 Salli Frattini has forged a successful and enviable career producing Network & Digital premieres of pop culture firsts, live specials, sports & entertainment events, live streams and series for new media and entertainment properties including ABC, MTV, Discovery, Lifetime, CW, YouTube, BritBox/ITV, Disney, BET, Amazon, NBC Sports, Style Network, Nickelodeon, & more. She was the first woman to executive produce a Super Bowl half-time show and her unmatched credits include the MTV Video Music Awards, MTV Movie Awards, YouTube Music Awards, BET's Black Girls Rock franchise, Google's Project Upgrade Series & for Discovery Networks, Deadliest Catch: The Bait LIVE Special and Gold Rush Live. Frattini Executive Produced American Beauty Star Live Finale for Herrick TV and Lifetime Networks.
Frattini is known for creating engaging short-form and long-form content across all platforms and the ability to manage & communicate complex projects. Whether acting as a consultant, show-runner or executive producer, she cultivates a diverse and collaborative environment with company executives, production teams, talent, technology, networks & the various partners involved.
---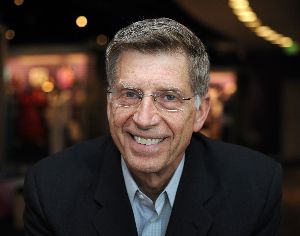 Bob Santelli was named Executive Director of the GRAMMY Museum® in Los Angeles in 2006. Under his leadership, the Museum expanded its brand with the opening of new museums in three domestic markets; curated over 65 exhibits, many of which traveled internationally; produced over 600 public programs; and formed educational partnerships with the White House and The Kennedy Center. Santelli is a noted blues and rock historian, contributing to Rolling Stone and The New York Times, among other periodicals, as well as the author of more than a dozen books on American music, including Greetings From E Street and The Bob Dylan Scrapbook, both New York Times bestsellers. Santelli was one of the original curators of the Rock and Roll Hall of Fame and Museum, moving to Cleveland in 1995 to become the museum's first Director of Education and Vice President of Public Programs. In 2000, he became the CEO of the Experience Music Project (now MoPOP) in Seattle, the first-ever interactive music museum. Santelli also developed the UK's first pop music museum, the British Music Experience. In 2012, Santelli co-produced Woody At 100: The Woody Guthrie Centennial Collection, which earned him a GRAMMY® nomination for Best Historical Album. Following the merger of the GRAMMY Museum and the GRAMMY Foundation in 2017, Santelli was named Founding Executive Director and currently oversees the Museum's outside projects and traveling exhibits.