Careers in Music
Featuring Jim Trotter and Matt Ross-Spang
GRAMMY Museum MS

800 W Sunflower Rd

Cleveland, Mississippi 38732

Oct

15

, 2019

Show: 10:00AM
Behind The Scenes - Programs that explore the history and creative aspect of the music world.
What does it take to bring a song from paper to the studio? How do you sell out an event held at the FedEx Forum or a local arena? Find out industry secrets from Jim Trotter, Director of Sponsorship Sales for Live Nation, and GRAMMY® Award-winning producer Matt Ross-Spang. Moderated by SiriusXM's Elvis Radio Host, Argo. Recommended for grades 7+.
---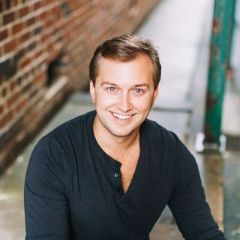 Jim Trotter is an alumnus of the University of Alabama. During his time at UA Trotter received his Bacherlor of Arts in Interdisciplinary Studies through New College and had a Depth Study entitled, "Managing and Promoting the Entertainment Industry". Trotter is now a Director of Sponsorship Sales for Live Nation. Live Nation is the Global leader in live entertainment and is privileged to work with artist to bring their creativity to life on stages around the world. In this role, he works to establish and build mutually beneficial relationships with all of the communities in which Live Nation does business, creating key connections with community leaders in business, civic organizations, influencers, and in government in order to ensure lasting and positive impacts. Trotter also manages the partnership activations, on-site experiential components, and Premium Seat Sales for Red Mountain Entertainment. Red Mountain Entertainment is a Live Nation company that produces and promotes shows throughout the Southeastern United States. Every 18 minutes there is a Live Nation event happening somewhere in the world. Trotter is also an established musician and currently serves on the Board of Directors for GRAMMY Museum® Mississippi.
---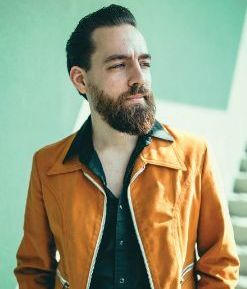 Matt Ross-Spang is a two-time GRAMMY Award-winning engineer, mixer, and producer. At the age of 16, Spang started as an intern at the legendary Sun Studios and eventually worked his way up to Chief Engineer. During his time there, he endeavored to bring the recording studio back to its origin by finding, installing, and using the same period equipment that Sam Phillips engineered with in the 1950s. Spang and Sun were featured by Lester Holt for NBC's Nightly News and The Today Show. Additionally, NPR highlighted his work on All Things Considered.
In 2015, Spang left Sun to venture out on his own as an engineer and producer. His first project was engineering Jason Isbell's Something More Than Free for acclaimed producer Dave Cobb, which earned him his first GRAMMY® Award. He went on to engineer several other Cobb produced albums including: Mary Chapin Carpenter, Amanda Shires, John Prine, and Jason Isbell's latest LP The Nashville Sound, which won him his second GRAMMY Award. Other recent work includes: Joy Williams, Drive By Truckers, Josh Ritter, The Mountain Goats, and Anderson East. Since 2017, Spang has also worked closely with Sony Legacy by mixing unreleased Elvis Presley music for two releases "Way Down in the Jungle Room" and the most recent "Live 1969," which is an 11 CD box set from Elvis's residency in Vegas. Spang's production credits include: Al Green, John Prine, Margo Price, Iron and Wine, Charley Crockett, Lucero, Nicki Bluhm, William Bell, and Sean Rowe.
---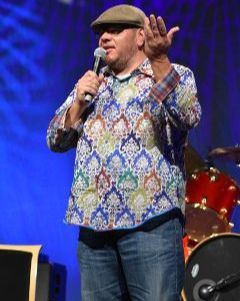 (Moderator) Derrill "Argo" Jr. is celebrating his 15th year as a radio host on SiriusXM's Elvis Radio which broadcasts live from Graceland. Before coming to Elvis Radio, Argo was heard on Memphis radio stations: 96X, FM-100, and 94.1 The Buzz. The year 2020 will mark his 25th anniversary on radio. In addition to his radio career, Argo operates The Argo Agency, a production and entertainment company that produces multiple special events and fireworks displays across the Mid-South. He currently produces July 4th celebrations for the cities of Olive Branch, Horn Lake, Southaven, and Hernando, in Mississippi, as well as Graceland's first ever fireworks display on July 4th, 2019.
Argo also serves as a host at Graceland during special events like Elvis Week and Elvis' Birthday Celebration and can been seen playing himself in two original movies shot at Graceland for The Hallmark Channel, "Christmas at Graceland" and "Wedding at Graceland". He currently resides in Hernando, MS with his wife Beth and their 3 sons, Anderson, Houston, and Garrett Hays.