Bobby Rush
An Evening With Bobby Rush
GRAMMY Museum MS

800 W Sunflower Rd

Cleveland, Mississippi 38732

Tickets: $25 Members; $30 Non-members
GRAMMY Museum Mississippi is pleased to welcome Bobby Rush to the Sanders Soundstage for an intimate performance and discussion about his 60-plus year career.
Rush earned his first gold record in 1971 with a hit entitled "Chicken Heads" and estimates that he has cut over 300 songs since he first began making music. His most recent album, Porcupine Meat, was released in 2016 and garnered a GRAMMY Nomination for Best Traditional Blues Album after a debut at #1 on the Living Blues radio chart. He has garnered four Blues Music Award nominations, including Album of the Year for his latest GRAMMY nominated release and Best Historical Release for his 50-year career retrospective box set. During his lifetime, Rush has been honored with four GRAMMY nominations, as well as 41 nominations and 10 awards from the Blues Foundation, and a 2006 induction into the Blues Hall of Fame.
At age 82, Rush exudes the energy of a 20 year old, and is on the road for over 200 dates a year. His hectic tour schedule has earned him the affectionate title "King of the Chitlin' Circuit." Rush has traveled the globe, and has performed in such faraway places as Japan and Beirut. In 2007, he earned the distinction of being the first blues artist to play at the Great Wall of China.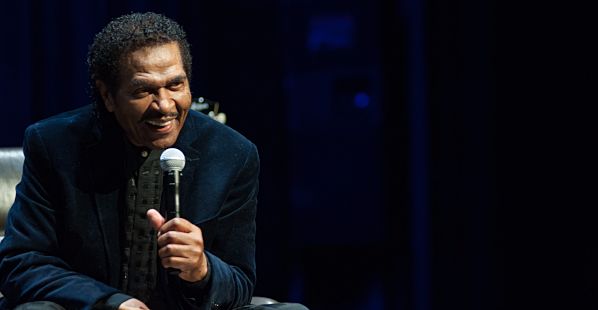 Photo: Will Jacks/WireImage.com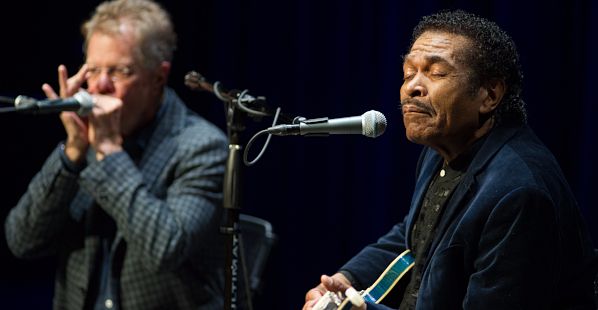 Photo: Will Jacks/WireImage.com