Bill & Gloria Gaither
Words & Music: A Songwriter Series
GRAMMY Museum MS

800 W Sunflower Rd

Cleveland, Mississippi 38732

Feb

17

, 2020

Doors: 2:30 P.M.

Show: 3:00PM

Members & Groups (10+) $40
Non-Members $50
Join GRAMMY Museum® Mississippi for a very special event featuring an intimate conversation with two of America's greatest hymn writers, Bill & Gloria Gaither. The event, which will launch the museum's 2020 Songwriter Series, will be in the Sanders Soundstage and moderated by award-winning songwriter, Buddy Greene, who has toured with the Gaithers for over 20 years. During both the matinee and evening events, the Gaithers will discuss their celebrated songs, which continue to reverberate around the world, and the stories 'behind the songs.' Group tickets (10+) must be purchased through our Box Office at 662-441-0100. Ticket includes light refreshments at the pre-event reception and admission into the Museum exhibits!
VALENTINE'S DAY PROMOTION
$10 Off Ticket Price - NOW Through 2/17.
Use. code VAL10 at checkout!
TICKETS GO ON SALE TO NON-MEMBERS AT 10 A.M. ON FEB. 3, 2020.
---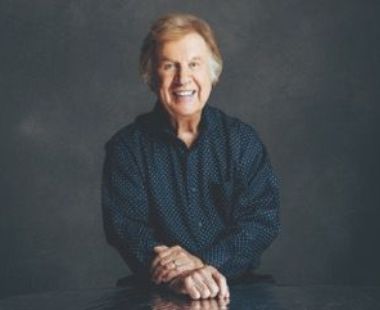 An avid fan of gospel quartets throughout his childhood, Bill Gaither founded his first group, The Bill Gaither Trio, in 1956, while he was a college student. He began teaching English in 1959 because his musical aspirations couldn't support him full-time... yet. In 1962, he did one of the best things he has ever done. He married Gloria Sickal, who became the best writing partner he could have found anywhere. The couple spent the first five years of their married life juggling full-time teaching jobs, writing, singing, recording and publishing until music became their full-time career in 1967.
---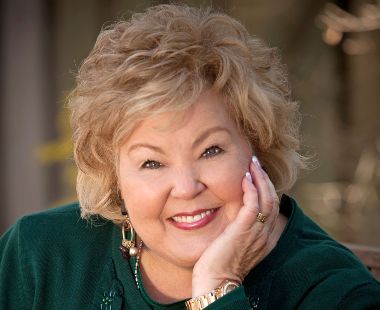 Gloria Gaither has long been a student of literature, with special interest in the works of John Steinbeck. She has contributed papers and reviews on his writing in a variety of academic settings. She has written more than 40 books and created scripts for over 100 videos in the chart-topping Homecoming series. A respected voice in the academic community, she holds Honorary Doctorates from eight universities and is currently advocating for songwriting majors at several Christian universities out of her sincere desire to see a new generation learn to create songs that are theologically sound, poetically beautiful and musically lasting.
The collaborations of the Gaithers have resulted in more than 700 popular gospel songs, including the hymnal standard "Because He Lives," "The King Is Coming," "Something Beautiful," "He Touched Me," "It Is Finished," "There's Something About That Name," "Let's Just Praise The Lord," and "Loving God, Loving Each Other." The Gaithers have collectively won eight GRAMMY Awards and more than a dozen nominations, and they have received more than two dozen Dove Awards from The Gospel Music Association, earning the title of Gospel Music Association's "Songwriter of the Year" eight times. In recognition of their vast contribution to the gospel music industry, the Gaithers were named ASCAP's Christian Songwriters of the Century in 2000. Also, on their long list of special honors is their induction into Gospel Music Hall of Fame.
After decades of unprecedented musical successes, the Gaithers still operate their business from Bill's hometown of Alexandria, Indiana, and they dwell in the same home in which they raised their family.
---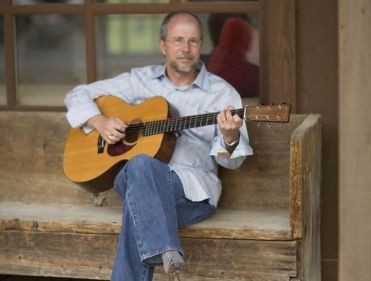 Buddy Greene, one of Nashville's most accomplished and respected musicians, has been performing for audiences since the tender age of ten, with his first big break coming when he landed a position in country superstar Jerry Reed's band. Over the last 30+ years, Greene has performed across America, made numerous trips abroad, and released twenty recording projects. His album, "Sojourner's Song," won the Gospel Music Association's Dove award for Best Country Album, and he has received 9 other Dove award nominations. Through his long association with Bill and Gloria Gaither, he has become a favorite gospel performer, appearing often on the Gaither's popular Homecoming video series where Greene's performance of the "William Tell Overture" at Carnegie Hall has been viewed by millions on YouTube.
Greene has made his mark as a songwriter, co-writing the modern Christmas classic "Mary, Did You Know?," recorded by a host of major artists, including Kathy Mattea, Kenny Rogers, Wynonna, Natalie Cole, Clay Aiken, CeeLo Green, Rascal Flatts, Mary J Blige, and Pentatonix.