Big Night with Women in the Round
Sponsored by Visit Mississippi, Mississippi Arts Commission, & SouthGroup Insurance
GRAMMY Museum MS

800 W Sunflower Rd

Cleveland, Mississippi 38732

May

16

, 2023

Doors: 5:30 P.M.

Show: 6:00PM
Award-winning singer/songwriters Ashley Cleveland, Beth Nielsen Chapman, Pam Tillis, and Tricia Walker will come together for a special evening of songs and stories at GRAMMY Museum® Mississippi on Tuesday, May 16, at 7 p.m. The original Women in the Round group will perform "Bluebird Cafe style" for Big Night with Women in the Round, sponsored by SouthGroup Insurance and Visit Mississippi. This special event will raise funds to support the music education initiatives of GRAMMY Museum Mississippi. Tickets for the fundraiser are $100 and include a pre-event reception starting at 6 p.m.
Tickets are now on sale for Museum members and the general public.
---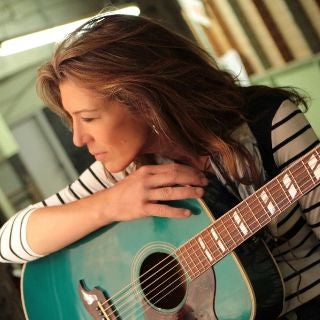 Ashley Cleveland is a three-time GRAMMY® and two-time Dove Award winner who has released 10 critically acclaimed albums. Her most recent album, One More Song, was released in 2018 featuring 11 songs, many of which are autobiographical and touch on themes such as addiction recovery, loss, leaving home, and more. Prior to that, Cleveland released 2009's God Don't Never Change featuring songs rooted firmly in a "host of traditions — Black spirituals, folk songs, 18th century hymns, gospel blues, and jubilee." The album was nominated for a GRAMMY in 2010 for Best Traditional Gospel Album. Three of her albums have been on Billboard's year-end best list and, in addition to her own recordings, she has contributed background vocals on over 300 records over the course of her career. Cleveland resides in Nashville with her husband, Kenny Greenberg, and their three children, Rebecca, Henry and Lily.
---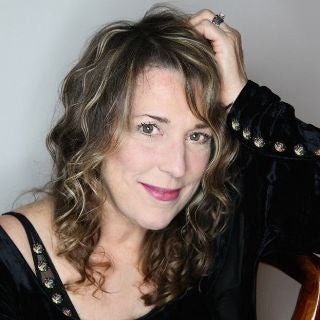 Born in Harlington, Texas, Beth Nielsen Chapman taught herself to play guitar on an instrument that was intended as a gift for her father and wrote her first song at age 11. Chapman moved to Nashville and rose to prominence as a successful songwriter, penning songs that found mainstream success for Trisha Yearwood, Martina McBride, Alabama, Kathy Mattea, Pam Tillis, and Tanya Tucker. Her No. 1 hits include "Nothing I Can Do About It Now" by Willie Nelson, "Five Minutes" by Lorrie Morgan, and Faith Hill's "This Kiss," which became one of Chapman's biggest successes to date. Her creative efforts also included songs for the films Prince of Egypt and Message in a Bottle. Her acclaimed solo projects include Sand and Water, with the title song being performed by Elton John in memory of Princess Diana, and Hymns, a collection of ancient Latin hymns that Chapman recorded as a gift to her parents. Back To Love was released in 2010 and was followed by 2012's The Mighty Sky — a children's album that earned Chapman a GRAMMY nomination. In 2014 she released UnCovered, for which she dove into her own back catalog to record new versions of hits she had originally written for other artists. Her next project was 2016's Liv On, a collaboration with singers Olivia Newton-John and Amy Sky. Chapman returned to her solo work in 2018 with Hearts of Glass, and in 2022 she released the Americana-leaning Crazy Town.
---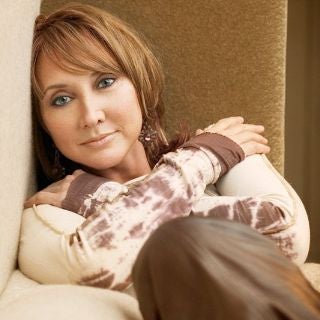 As the child of Country Music Royalty, Pam Tillis was determined from a young age to find her own way in music as a singer and songwriter. Her 1991 album Put Yourself In My Place yielded two No. 1 hits and two Top 5 singles in its first year when the album was certified gold. Tillis followed with three platinum albums on Arista Records. Tillis achieved six No. 1 songs during this time, including "Shake the Sugar Tree", "Mi Vida Loca," "When You Walk In The Room," "In Between Dances," "Don't Tell Me What To Do," and "Maybe It Was Memphis." Tillis is a two-time GRAMMY winner, six-time GRAMMY nominee, and a three-time CMA award winner, including winning Female Vocalist Of The Year in 1994. She is also a proud member of The Grand Ole Opry.
---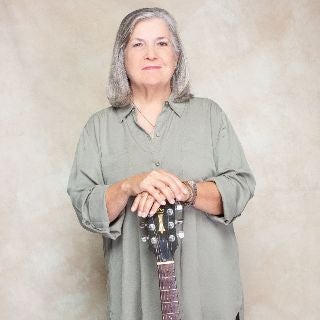 Tricia Walker is a singer and songwriter whose songs are steeped in the passion, pain and grace of the American South. Born and raised in Mississippi, Walker has become one of the clearest voices of her own time and place. Her music has been recorded by Faith Hill, Patty Loveless and Alison Krauss, whose performance of Walker's "Looking in the Eyes of Love" earned a GRAMMY. A recording artist herself, Walker's 2019 album, Crooked Letter, Crooked Letter Eye, is a collection of songs with a continued perspective of the South with lyrics and melodies that reflect her folk, R&B and storytelling influences. Walker's instrumental skills earned her a spot backing Grand Ole Opry star Connie Smith, with whom she played for six years. She also toured extensively with Shania Twain and Paul Overstreet as a keyboard player and vocalist. Along with Pam Tillis, Karen Staley and Ashley Cleveland, Walker was a founding member of "Women in the Round," one of the most celebrated foursomes at Nashville's prestigious Bluebird Cafe. After returning to her native Mississippi in 2006 to become director of the Delta Music Institute, an entertainment industry studies program at her alma mater, Delta State University, Walker retired from DSU in the summer of 2019 and was subsequently awarded the title of Director Emeritus and has continued to develop new musical and creative projects for Big Front Porch Productions. Walker was recently honored with the 2019 Lifetime Achievement Award by the Mississippi Writer's Guild.
Additional Support From