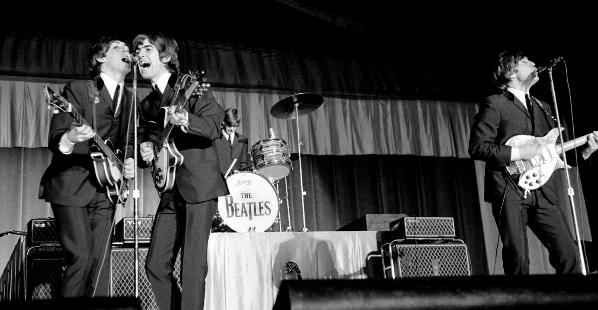 Beatles Symposium 2016: From The Cavern to Candlestick
Presented by GRAMMY Museum Mississippi & Delta State University
GRAMMY Museum MS

800 W Sunflower Rd

Cleveland, Mississippi 38732

Apr

1 - 2

, 2016

Show: 2:00PM
GRAMMY Museum® Mississippi and Delta State University will present Beatles Symposium 2016: From The Cavern to Candlestick April 1 – 2, 2016 on the campus of Delta State University in Cleveland, MS. The symposium will celebrate the lasting influence and impact of The Beatles with a weekend full of activities, headlined by distinguished Beatles authors Ivor Davis and Jude Southerland Kessler.
The symposium will feature various activities throughout the weekend that explore The Beatles' musical and cultural influence, including discussions with noted Beatles historians, live music, recipe classes, and film screenings, including a special look at Good Ol' Freda, which documents Freda Kelly, former head of the Beatles Fan Club. Additional authors participating in the symposium will include Bruce Spizer, Dr. Candy Leonard, Dr. Kit O'Toole, Lanea Stagg, Anthony Robustelli and featured artists will include Enoch Doyle Jeter, Ken Orth, and Rande Kessler.
Friday, April 1
Paper Presentations begin at 2p.m. at the Delta Music Institute, Studio A
Reception begins at 6:30p.m. at the Delta Music Institute, Studio A
Saturday, April 2
Registration begins at GRAMMY Museum Mississippi at 8a.m.
Presentations begin at 9a.m. at GRAMMY Museum Mississippi
Event Schedule
Friday, April 1, 2016

at 2:00pm

Add to Calendar

Saturday, April 2, 2016

TBA