Backstage Pass with Bob Pittman & Special Guests
Celebrating MTV Turns Forty
GRAMMY Museum MS

800 W Sunflower Rd

Cleveland, Mississippi 38732

May

14

, 2021

Doors: 10 a.m.

Show: 10:00AM
Backstage Pass - Programs that feature guest artists from all aspects of the music and entertainment industry.
Forty years ago, Music Television, more commonly known as MTV, changed the face of popular music and permanently altered the way in which we experienced it. By presenting music videos in a new concept called cable television, pop music was no longer just about sound. In a short time, MTV would go from being a pop culture curiosity to the most important promotional and creative vehicle in all of music. Join us for a Backstage Pass Program featuring special guests involved in the creation and evolution of MTV.
---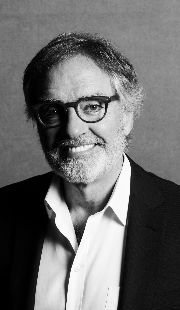 Bob Pittman is Chairman and CEO of iHeartMedia, Inc., the number one audio company in America. Pittman is the co-founder and programmer who led the team that created MTV. He has been CEO of MTV Networks, AOL Networks, Six Flags Theme Parks, Quantum Media, Century 21 Real Estate, Time Warner Enterprises and Clear Channel Outdoor, and was COO of America Online, Inc. and AOL Time Warner. Pittman has been inducted into the Advertising Hall of Fame, the Cable Hall of Fame and the Broadcasting and Cable Hall of Fame; received AdWeek's first 'Media Visionary' award and was named one of Advertising Age's "50 Pioneers and Visionaries of TV" and "10 Marketers Who Changed American Culture." Pittman began his career at 15 as a radio announcer in his native Mississippi.