Backstage Pass: The Legacy of Les Paul
Learning the Business of Music
GRAMMY Museum MS

800 W Sunflower Rd

Cleveland, Mississippi 38732

Apr

30

, 2020

Show: 10:00AM
Please note that due to the Museum's temporary closure for COVID-19, this education program scheduled on 04/30/2020 has been cancelled.
---
Backstage Pass - Programs that feature guest artists from all aspects of the music and entertainment industry.
Discover what inspired teenage Les Paul to begin inventing. Learn how he built a harmonica holder that could do more than the ones stores were selling. See teenage Les Paul's very first solid body guitar and the changes he made before Gibson finally built his idea. Did you know Les Paul loved to play sports? Learn even more about the teenager who started to change the world of music and didn't stop. Recommended for grades 5+.
---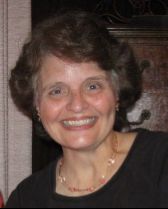 Sue Baker is the Program Director of The Les Paul Foundation. Baker became a close personal friend of Les Paul the last ten years of his life. She met Les while serving as the executive director of the museum in Les Paul's hometown of Waukesha, Wisconsin. In addition to writing about Les Paul for various organizations, she continues to create teaching aids, which can be found on the Les Paul Foundation website. Baker provides resources and guidance to authors, film makers, instructors and museum exhibit curators working on Les Paul projects.
---
This program is presented in partnership with The Les Paul Foundation whose mission is to inspire innovative and creative thinking by sharing the legacy of Les Paul through support of music education, recording, innovation and medical research related to hearing. To find out more about the foundation CLICK HERE