An Evening With:
The Mitchell Family
With Performances By High Rhythm Section
Featuring Ashton Riker & Lil Rounds
GRAMMY Museum MS

800 W Sunflower Rd

Cleveland, Mississippi 38732

Sep

17

, 2021

Doors: 5:30 p.m.
Reception 6:00 p.m.

Show: 7:00PM

Members $20
Non-Members $25
An Evening With The Mitchell Family will be held in the Museum's Sanders Soundstage on Friday, Sept. 17, at 7 p.m., with a pre-event reception starting at 6 p.m. The event will feature a conversation with GRAMMY-winning producer, musician, songwriter and audio engineer Boo Mitchell, son of the late Willie Mitchell, and other members of the Mitchell family. Moderated by Robert Gordon, the conversation will be followed by a special performance from members of the Hi Rhythm Section featuring Ashton Riker and Lil Rounds. Tickets to An Evening With The Mitchell Family are $20 for Museum Members and $25 for non-members.
USE PROMO CODE ROYAL FOR $5 OFF AT CHECKOUT
---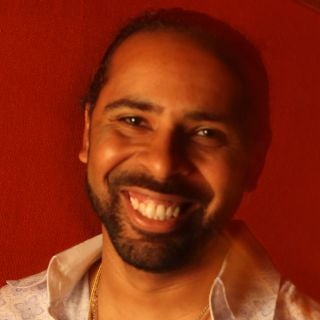 BOO MITCHELL
Lawrence "Boo" Mitchell is a GRAMMY-winning record producer, musician, songwriter, audio engineer, and owner of Royal Studios in Memphis. Born in Memphis into a musical family, Boo Mitchell's late father, Willie Mitchell, operated Royal Studios and was Vice President of Hi Records, producing and arranging music for a variety of acts such as Al Green, Ann Peebles, Syl Johnson and Buddy Guy. Boo Mitchell's own career began at age 17 when he played keyboard on one of Al Green's gospel albums, which later won a GRAMMY. In 2006 he was credited with the horn arrangements for track 12 of John Mayer's Continuum, which was later certified double platinum. Additional artists he's worked with include William Bell, Solomon Burke, Cody Chesnutt, Lamont Dozier, Al Green, Anthony Hamilton, Terrence Howard, Keb' Mo, Bobby Rush, Boz Scaggs, Snoop Dogg, and Rod Stewart, among others. When Willie Mitchell passed away in 2010, he left Royal Studios in the hands of his sons, Boo Mitchell as manager and Archie Mitchell as audio engineer. Since his father's passing in 2010, Boo Mitchell has continued to operate Royal Studios as owner, manager and producer.
---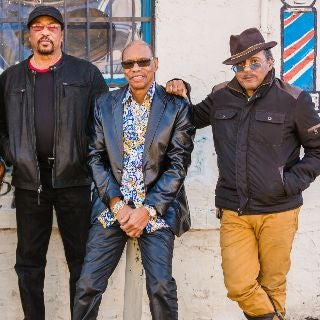 HI RHYTHM SECTION
Hi Rhythm Section's distinctive, warm, swirling soul sound and intuitive groovy funk was a major ingredient in the success of the Hi Records label through the 1970s and helped define the sounds of classic Memphis soul. Hi Rhythm has performed as a band or on an individual basis on 26 consecutive gold and platinum albums and countless chart-topping hits for artists such as Al Green, Otis Clay, Boz Scaggs, Melissa Etheridge, Rod Stewart, Keith Richards, Wu-Tang Clan, Don Bryant, and many others. In 2017, Hi Rhythm released an album in collaboration with Robert Cray titled Robert Cray And Hi Rhythm, which was nominated for a 60th GRAMMY Award for Best Contemporary Blues Album. The band also won Best Blues Soul Album with Robert Cray and Steve Jordan at the 2018 Blues Music Awards in Memphis, and won Best 2018 International Blues Album at the JAZZ FM Awards in London.
---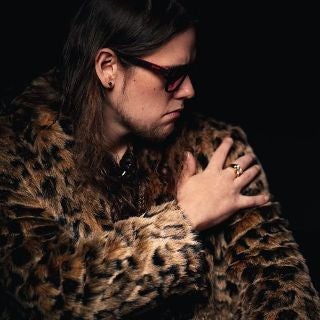 ASHTON RIKER
Ashton Riker is a singer/songwriter born and raised in Memphis. Exposed at an early age to the soulful sounds of Al Green, Otis Redding and other Memphis soul legends, Riker developed a love for singing and performing. As a student at the Stax Music Academy, he spent his high school years singing, performing and touring. He subsequently received a full tuition scholarship to pursue a degree in songwriting at the Berklee College of Music. After college, with the help of his friend and producer, Andrew Saino, Riker began building a catalog of songs that span every genre, from soul to pop. Boo Mitchell and Royal Studios began helping him build a career through gigs and recording, which eventually lead to the Take Me to The River tour. Take Me to The River is an award-winning documentary that chronicles the passing of the torch from the legends of blues and soul to the next generation. The tour featured the cross-genre collaboration of blues, soul and rap and featured William Bell, Bobby Rush, Charlie Musselwhite, Frayser Boy, Al Kapone, and The Hi Rhythm Section, and gave Riker an opportunity to perform with the legends that had influenced him. Riker has performed with some of the biggest names in the industry, including Stevie Wonder, Faith Hill, William Bell, Kirk Whalum, and many more.
---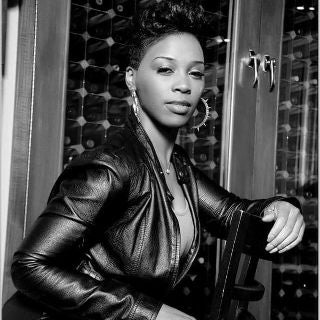 LIL ROUNDS
Lil Rounds is an American singer, songwriter and recording artist from Memphis, Tenn. She appeared as a finalist on the eighth season of "American Idol," placing seventh. Her performance garnered praise from judge Simon Cowell, Quentin Tarantino and Queen Latifah, which led her to return for the finale of season eight to perform "Cut the Rain" with the GRAMMY-winning artist. Lil Rounds went on to make guest appearances on "Live With Regis and Kelly," "The Ellen DeGeneres Show" and "Larry King Live." Lil Rounds has been exposed to music all her life, from gospel to jazz, funk, doo-wop and soul. As a child, she had the opportunity to be taught her alphabet and numbers by the legendary Ann Peebles, who famously sang "I Can't Stand the Rain." Her grandfather is the late Sylvester Mackey, who was lead guitar player for B.B. King. Lil Rounds is currently working on her debut album, set for release in fall 2021. She recently founded the MOSAIC Institute of Performing Arts, which teaches music appreciation and prepares young artists for the music industry.
---
ROBERT GORDON (MODERATOR)
Robert Gordon is an award-winning writer and filmmaker. He is a native Memphian who has been exporting the city's authentic weirdness since long before his first book, It Came From Memphis (1995). Gordon, a six-time GRAMMY nominee, won his first GRAMMY Award in 2010 for Best Album Notes with the Big Star box set Keep an Eye on the Sky. His Emmy Award was for Best of Enemies, the 2015 documentary about Gore Vidal, William Buckley, and the demise of civil discourse in America. Other films include William Eggleston's Stranded in Canton, Respect Yourself: The Stax Records Story and Muddy Waters Can't Be Satisfied; books include Memphis Rent Party, Respect Yourself, and Can't Be Satisfied: The Life and Times of Muddy Waters. Read more about him here.
---
Willie Mitchell & The Music of Royal Studios, is a collaborative exhibit between the Mississippi Museum and Memphis-based Royal Studios, that tells the story of the iconic studio—one of the oldest in the world that continues to operate today—and the late Willie Mitchell, who ran the studio and produced many artists on its label, Hi Records. This exhibit will be on display at GRAMMY Museum Mississippi through February 2022.
Additional Support From