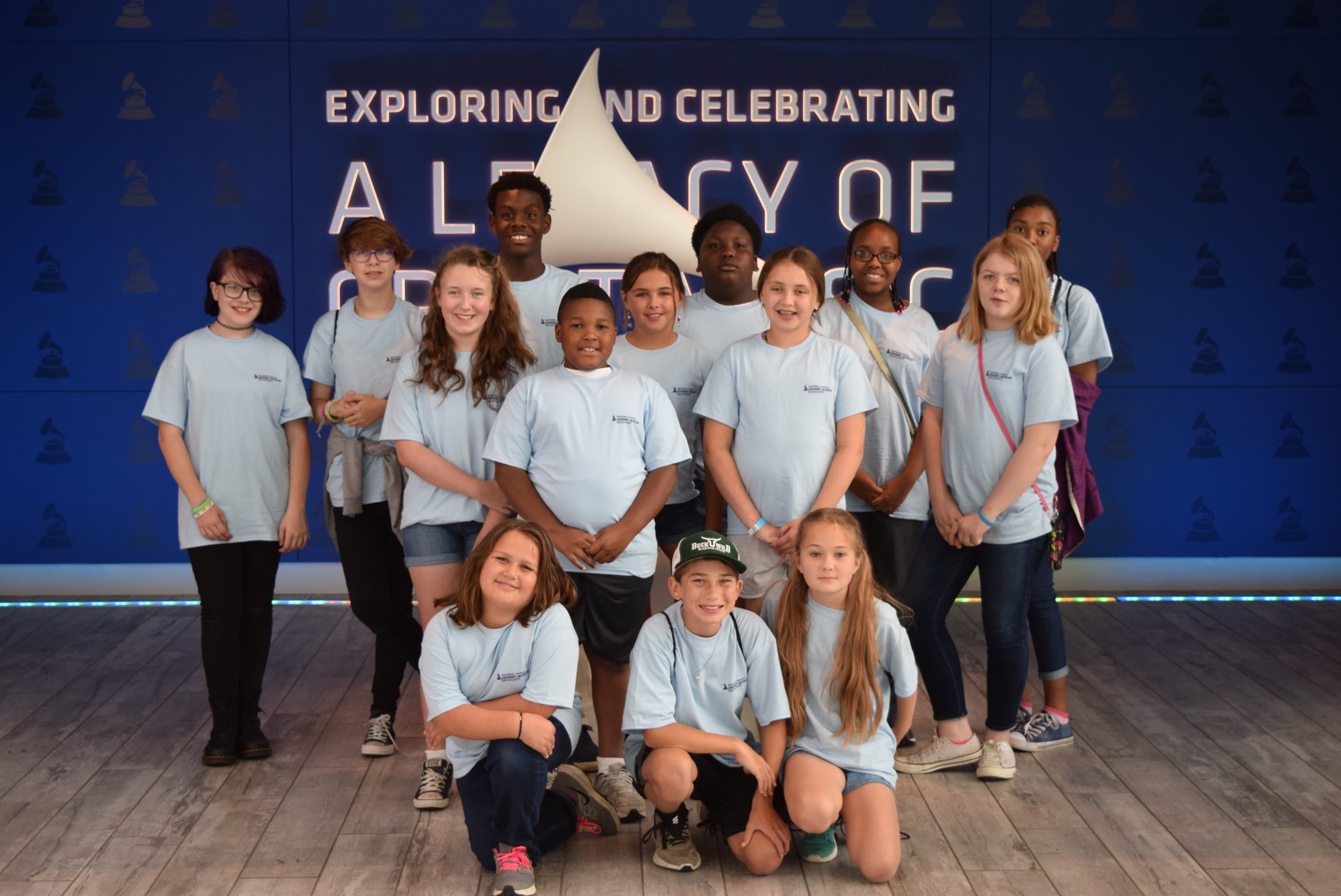 GRAMMY Museum® Summer Session
GRAMMY Museum® Summer Session is a week-long day camp that offers young musicians', ages 9-14, insight into the creative and technological processes of recording and performing. The camp will be held June 24 - 28. There is a $75 camp fee due with registration. Snacks will be provided each day; however, campers are expected to bring their own lunch.
---
Camp Registration Deadline - May 31, 2019
---
Limited scholarship funds available
Please fill out an application form before registering to determine eligibility. Deadline to submit a scholarship application is May 3, 2019.
---
Campers will explore exhibits at GRAMMY Museum® Mississippi and learn about the influence of Mississippians on American music and our cultural heritage. They will study works by Mississippi artists featured in the Museum to inspire their final camp production. Campers will receive instruction on recording techniques, including mic technique, signal flow, and sonic shaping both in studio and live applications. Aspiring songwriters will sharpen the skills of their craft while exploring song structure, harmony, melody, lyric writing and, where applicable, vocal technique. Summer Session will also provide campers with the opportunity to collaborate with a band, singers, and other songwriters, and their work will culminate in a final production at the end of the week in the Sanders Soundstage.
---
ADDITIONAL SUPPORT PROVIDED BY: