The L.U.C.Y. Award
Lifting Up Children and Youth
The L.U.C.Y. Award celebrates K-12 educators from the state of Mississippi who embody the educational mission of GRAMMY Museum Mississippi. The Museum's mission is to use music as a gateway to learning; inspiring and cultivating creativity, critical thinking, and self-expression. All K-12 educators who reside and teach in the state of Mississippi are invited to apply. Applicants are eligible for prizes and unique professional opportunities. In addition to the annual award, GRAMMY Museum Mississippi offers an online library of music-related lessons for use in the classroom.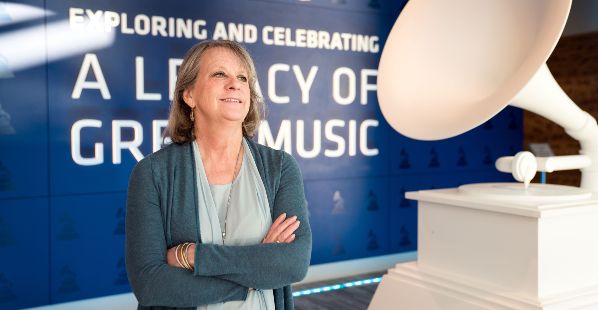 Lucy Janoush was a devoted community advocate who led and engaged with many charitable organizations in the Mississippi Delta and throughout the state. Her dedication in supporting education was evident through her work in area schools, booster clubs, and youth organizations. She exhibited a deep passion for music education and led the charge to secure funding for the construction and opening of the Museum. She served as President of the Board of Directors from the Museum's inception in 2011 until her death in 2017. In Lucy Janoush's memory, GRAMMY Museum Mississippi and the Janoush family are proud to honor K-12 educators who foster a creative learning environment and enhance an educational experience through the use of music.
---
Submission period:
November 1, 2021 – May 1, 2022
The 2021-2022 recipient will receive:
$2,000 honorarium
Museum vouchers awarded to recipient's school to support music education
Two tickets and accommodations to the Annual GRAMMY Museum Mississippi Gala
Semi-Finalist will receive:
$200 honorarium
Museum vouchers awarded to recipient's school to support music education
Deadline to Apply: May 1, 2022
How to Apply

Complete the online application with one original unit of lessons adhering to the L.U.C.Y. Award requirements. Academic educators must incorporate music as a tool for teaching course content. Music educators must incorporate at least one other academic area as a tool for course content.

CLICK HERE to Apply for the 2021-2022 L.U.C.Y. Award

Deadline: May 1, 2022

Example Lessons Incorporating Music

CLICK HERE to check out Lesson Plan submissions for a similar award given by our sister Museum in Los Angeles. Scroll to the bottom to view prior submissions and example lesson plans.

Requirements

Actively teach K -12 and be a resident of the state of Mississippi.
Complete the online L.U.C.Y. Award application form.
Submit an original and complete unit of lessons.

An academic unit must incorporate music as a tool for teaching course content.
A music unit must incorporate at least one other academic area as a tool for teaching course content.
A unit may focus on foreign language instruction (e.g. lessons for Spanish class), but the submission itself must be in English.

Lesson plans may include:

Focus/Purpose
Standards/Objectives
Checking for Understanding
Modeling
Guided Practice
Independent Practice
Strategies to accommodate for various levels of learning
Closure
Evaluation(s)
Handouts
Resources

Submit a video of you teaching one of the lessons within the unit. (maximum video time 20 minutes)
There are no team submissions.
There is no nomination process for this award.
Suggested font style: Arial 12 pt.

Adjudication Process

Submissions will be reviewed and evaluated by a panel of teachers and administrators considering the following criteria:

Unit Design/Creativity - Does the unit employ various teaching approaches? On the whole, is the unit innovative or ordinary? Are best practices evident
Teachability – Can the curriculum be implemented successfully and with ease
Transferability – Can the general design of the lesson(s) be adapted for students of different ages/grade levels?(e.g. include examples of adaptation)
Level of engagement – Will students be actively engaged in a number of ways (e.g. writing, discussing, working in a group/individually, and so on)?
Music & Content Connection

Academic Teachers - Does the academic unit incorporate music as a tool for teaching course content?
Music Teachers - Does the music unit incor[orate at least one other academic area as a tool to teach music content?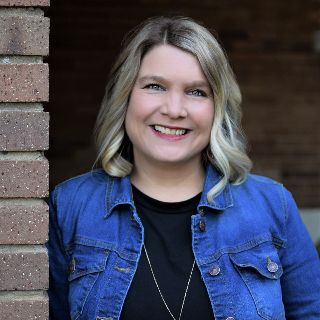 Amy Killebrew
2020 L.U.C.Y. Award Recipient
Amy Killebrew of Grenada Elementary School in Grenada, Miss., has been announced as the inaugural recipient of the L.U.C.Y. Award presented by GRAMMY Museum Mississippi. Killebrew will be honored during the Mississippi Museum's 2020 Virtual Gala on Thursday, Nov. 12. Additionally, Killebrew will receive a $2,000 honorarium and a $1,000 grant awarded to her school, to be used for Museum tours and education workshops to further her students' music education studies.
Killebrew is being recognized for her curriculum program called Rhythm Jamboree, which she uses to teach her fifth grade students note names and values, how to read rhythm patterns and how to distinguish the difference between steady beat and rhythm. By learning the note names and values and counting rhythm, her students build toward learning the treble clef staff and reading music so they can play pitched instruments.
A native of Grenada, Miss., Killebrew received her bachelor's degree in elementary education with a concentration in music education from Delta State University (class of 2004). She received ORFF Level 1 certification through the University of Mississippi in 2012. She taught science at Grenada Middle School for five years before taking a music position at Grenada Elementary in 2009. She taught second and third grade music for nine years before moving to fourth and fifth grade in 2018 to teach music and the fifth grade show choir, Pizzazz. She's currently in her 17th year of teaching in the Grenada School District, and notes she loves "working for a district that is so supportive of music education." Killebrew and her husband, Casey, have been married for 11 years and have a son named Bryce.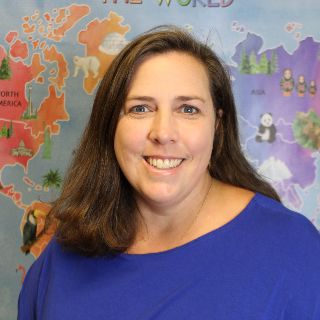 Amanda Bonner
2020 L.U.C.Y Award Semi-Finalist
Amanda Bonner of Hayes Cooper Center in Merigold, Miss., has been announced as a semi-finalist for the award and will receive a $500 grant to use toward school tours and education programs at the Museum.